What is a Mobile Satellite Phone?
A mobile satellite phone is a portable telephone which operates on a satellite network. A number of competing companies offer mobile satellite services (MSS), including Iridium, Thuraya, Globalstar, and Inmarsat. There are a number of settings in which people may use a satellite phone, with these phones typically being employed when people cannot get phone service in any other way.
The size of a mobile satellite phone can vary. Early models were quite cumbersome to accommodate the bulky antenna needed to reach the satellite. More modern phones are smaller and lightweight, and can in fact look very similar to mobile phones which rely on a land-based network. Depending on the MSS network, a mobile satellite phone may communicate with satellites in low Earth orbit or geosynchronous orbit.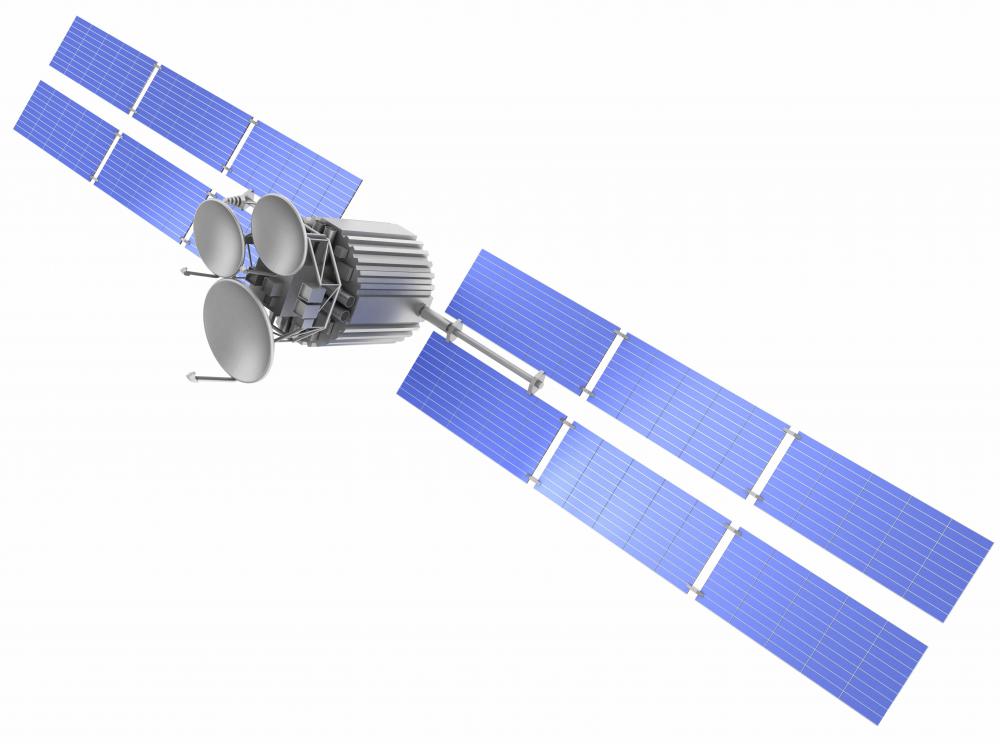 People such as journalists may utilize satellite phones to ensure that they will have access to a phone connection for making calls and transmitting data. This can be important for journalists in remote areas and people working in nations where telecommunications systems are inconsistent or monitored. People who live in areas with poor phone coverage utilize satellite phones for their regular phone coverage. In fact, in Australia, the issue of limited coverage is recognized by the government and in some regions citizens get subsidies from the government when they buy mobile satellite phones.
Many mobile satellite phones also allow for Internet connectivity, and can be networked with a device such as a laptop or tablet computer so that people can send and receive data. This can be especially useful when phones are being used in rescue operations, as responders on the scene of sites such as natural disasters can send data which may be important for people in the outside world to have, ranging from lists of needed supplies to in-depth reports on issues which may be encountered on the ground. Internet connectivity is also useful for journalists filing stories.
Placing calls from a mobile satellite phone tends to be more expensive than using a conventional phone. Calling across the same network is the least expensive, while calling satellite phones on other networks or placing calls to mobile phones and landlines can be quite costly. It is advisable to look up the rates before using a mobile satellite phone to be aware of how much a call may cost. People who are issued satellite phones for work are often advised to keep calls to a minimum to avoid racking up a substantial bill.