What is a Mechanical Project Engineer?
A mechanical project engineer is an individual who uses principles of science and mathematics to design mechanical systems or products. The project engineer generally works as part of a team, and he or she may be involved in research, development, manufacturing, or product testing. Mechanical engineering is considered to be one of the largest and most diverse branches of engineering, so those pursuing a career in this field will find a large variety of potential careers.
The contributions of mechanical engineering professionals are needed in virtually every industry. Mechanical engineers may be involved in automotive development, aircraft manufacturing, or in the design of marine vessels. They are often employed by manufacturing and industrial organizations, where they create and test new products, perform market research, and develop equipment. A mechanical project engineer may find himself working on tools, machinery, engines, or even on robotics systems. Many of the manufacturing and testing equipment used by other engineering professionals is designed by mechanical engineers.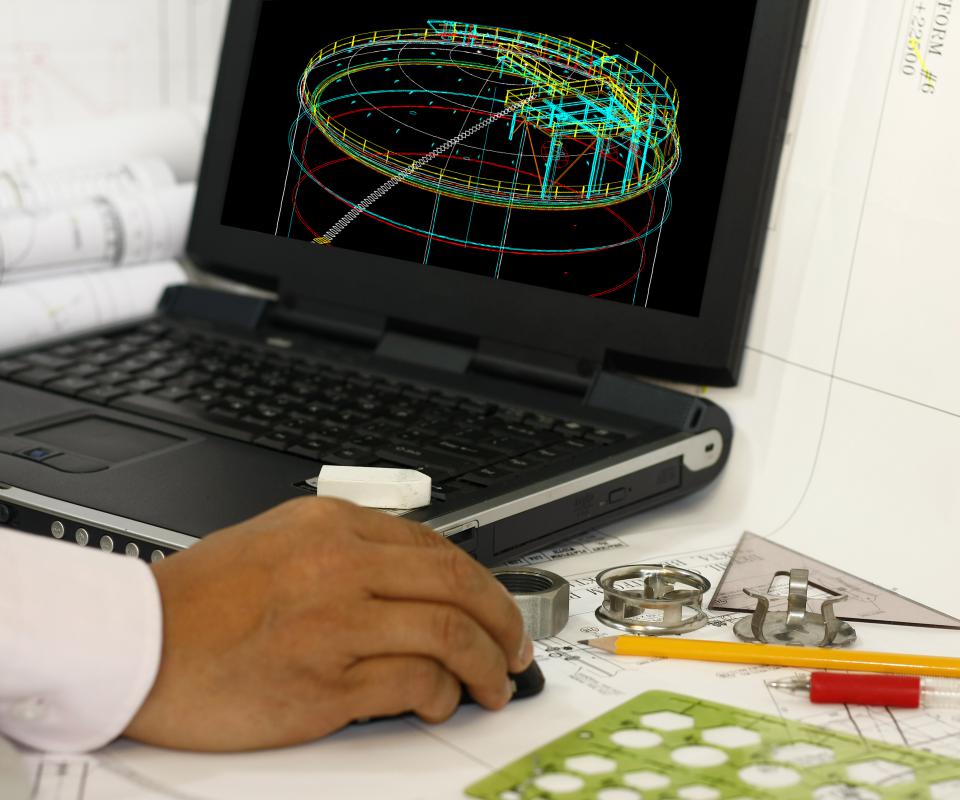 Some mechanical engineering professionals work in the construction industry, where they design mechanical systems for homes and commercial structures. These may include heating, ventilation, and air conditioning (HVAC), plumbing, and other mechanical systems that affect our comfort and well-being. Mechanical project engineers are also employed by municipalities and wastewater treatment facilities, where they design appropriate plumbing and disposal systems.
Those interested in becoming a mechanical project engineer will typically need to pursue an undergraduate degree in engineering. Mechanical engineering degree programs are found in colleges and universities throughout the world, and some schools may offer online programs in conjunction with classroom learning. Aerospace and manufacturing engineering degrees are considered to be relatively similar to the traditional mechanical engineering degree, and will qualify candidates for the same types of jobs. In addition to a degree, a mechanical project engineer should have strong analytical and problem-solving skills, as well as a diverse math and science background.
Once a mechanical project engineer has completed a degree program, he or she may decide to apply for a professional license. In the US, this is known as a Professional Engineer (PE) license, and is coordinated through the National Council of Examiners for Engineering and Surveying (NCEES). The applicant must have several years of experience in the field, and must pass a written test. In the UK, licensed engineers are known as "Chartered Engineers," while the term "European Engineer" is used throughout the rest of Europe.