What Is a Margarita Pizza?
A margarita pizza is a type of pizza involving a wheat flour crust topped with mozzarella cheese, basil, olive oil and tomatoes. It originated in Italy and was first made to represent the red, green and white colors of the Italian flag when presented to Queen Margherita. Although the ingredients are few and simple, the preparation of an authentic margarita pizza should follow some specific guidelines that various organizations have established for traditional Neapolitan cuisine. In an authentic preparation, the crust is very thin and no additional spices other than basil are added to the pizza. The term "margarita pizza" is also applied to more familiar styles of pizza that include only some tomato sauce, garlic, mozzarella and basil leaves, regardless of the crust style.
The crust of a margarita pizza is usually the first part made. The authentic recipe calls for a wheat crust leavened with yeast from the Neapolitan region of Italy. The thickness of the crust should not exceed one-eighth of an inch (about 3 millimeters). Holes can be punctured in the surface of the crust with a fork to prevent blisters from forming while it is cooking, and olive oil can be brushed on the raw, flat dough. For the most part, the crust is not blind baked before it is coated in the toppings.
The tomatoes used on a margarita pizza can be San Marzano tomatoes from Italy or nearly any other variety. They can be diced or crushed and then placed on top of the pizza, or they can be added whole to a pan with some olive oil and fried until they have broken down naturally. Some recipes call for garlic to be added to the tomatoes, or for a more complete tomato sauce to be used, although neither was on the original margarita pizza.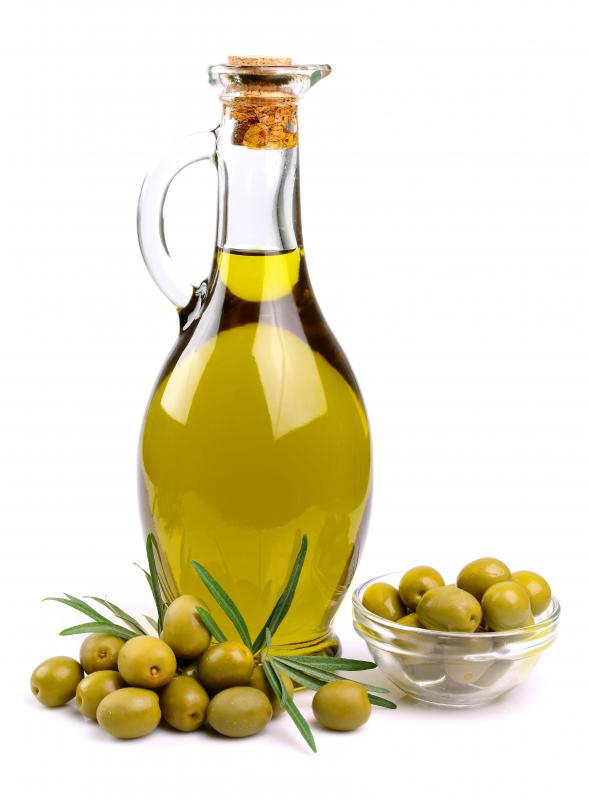 Slices of mozzarella are placed on top of the tomatoes. Any type of mozzarella can be used, although buffalo mozzarella is common to the Neapolitan region. The mozzarella should be placed on top of the tomatoes on the pizza in a way that the red of the tomatoes still shows through between the pieces of melted cheese.
Basil and olive oil traditionally are the last ingredients placed on the pizza. The basil can be used in whole-leaf form or diced or cut into a chiffonade. Margarita pizza is intended to showcase the colors of the Italian flag, so the basil should be placed in a way that it still can be seen after cooking. Olive oil is drizzled over the top of the pizza, after which it is placed into a hot pizza oven and cooked for a few minutes until the crust is crisp and the cheese is melted.