What is a Management Audit?
A management audit is a periodic assessment conducted by company managers to determine the effectiveness or efficiency of business operations. Audits test a variety of business functions, including production operations, resource procurement, employee hiring practices and financial reporting. These audits may be less formal if conducted by internal managers or employees rather than a public accounting firm or third-party management consultant. Common types of management audits include financial, compliance, performance or operational.
A financial management audit is usually concerned with the internal controls implemented by the company to protect the integrity of its financial information. Internal controls are used to limit the opportunity for employees to engage in financial information fraud or the embezzlement of company resources. This internal audit may also review the job descriptions of each employee in the accounting or financial department to determine that the proper segregation of duties exists. Limiting the amount of functions one employee completes in the finance or accounting department, for example, can help ensure the integrity of financial process.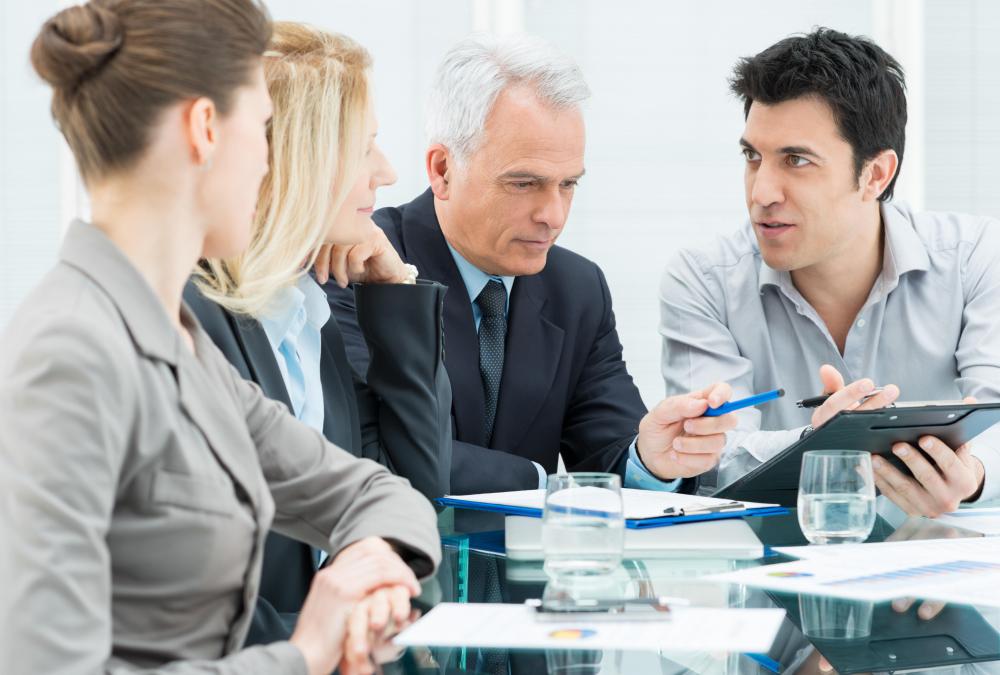 Companies may use a management audit to ensure individuals or business departments are in compliance with the company standard operating procedures. Compliance audits may also be used to ensure the company operations are meeting requirements for maintaining certain specifications required by national organizations or government agencies. Compliance audits can also alert managers to areas falling outside of current operating procedures and allow companies to create new guidelines to ensure these functions meet the company's standard operating procedures.
A performance audit is a management tool used to measure the effectiveness or efficiency of individual employees or the production output of business equipment. Companies usually develop a set of guidelines and the job description of each employee to ensure each individual hired by the company understands the goals and objectives of his or her job. A performance management audit typically reviews the employee's performance against the expected goals or objectives of the job description. Measuring the performance of business output is usually done by reviewing the actual production output of the equipment versus the target production amount set by the company. Any variances found during this performance management audit may lead companies to conduct a further review of why the variances exist.
Companies may use an operational audit to determine if an expansion or downsizing of current operations is needed to improve the quality or quantity of consumer products produced by the company. This management audit may also allow companies to determine if new business opportunities exist in the economic market and if they can use current operations to meet this consumer demand. New operations may be added based on a manager's operational review to increase the company's market share to the business environment.