What is a Magnetic Healing Bracelet?
A magnetic healing bracelet is a bracelet that is used in magnetic therapy. It can contain anywhere from one to dozens of magnets. The magnets are believed by practitioners to heal a wide range of ailments, such as fatigue, joint pain, arthritis, and rheumatism. These bracelets are available for men and women. Along with the magnets, they can be made of copper, gold, titanium, stainless steel, tungsten carbide, or even fashionable beads.
Practitioners of alternative medicine claim that a magnetic healing bracelet will work because there is natural magnetism that is emitted from the human body. Consequently, when an ailment affects a particular area of the body, the natural magnetism can be impeded because of that ailment. By using a magnetic healing bracelet, practitioners hope to repair the magnetism to its full functionality and return the person to good health.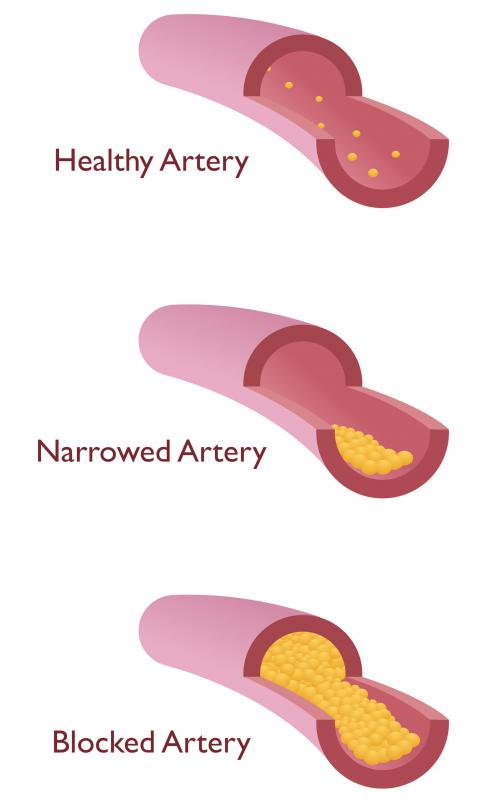 Generally, individuals are directed to wear their magnetic healing bracelet for a specific length of time, anywhere from several hours to several months at a time. Side effects have not been reported by people wearing the bracelets. As a result, the length of time they can be worn is highly dependent on the wishes of the affected individual.
The wrists, in particular, have several veins and arteries. An individual will most often wear a magnetic healing bracelet to help increase the blood flow through these veins and other veins and arteries of the body. They may also use them to treat ailments affecting the joints and muscles of the wrists.
When choosing a magnetic healing bracelet, there are several features that may be considered, such as the internal gauss rating and the surface gauss rating. Gauss is the type of measurement that is used to measure the magnet's magnetic field intensity, or how deep it penetrates. The surface gauss rating is even more important than the internal gauss rating. The surface gauss rating tells how powerful the magnet is overall. When purchasing a magnetic healing bracelet, it is best to select the bracelet with the highest surface gauss rating.
Although research is continuously being conducted, at least one study indicated that people affected with ailments, such as arthritis, did not find any relief when they wore a magnetic healing bracelet. Other small scale studies have been conducted, indicating that the bracelets have worked. In those studies, only a few people participated in the research, making them scientifically less significant than they would have been with a greater number of participants.
By: zyagariko

Healing bracelets may be made of titanium.

By: nebari

A magnetic healing bracelet may help increase blood flow through veins and arteries in the wrist in an effort to relieve wrist pain.

By: Oculo

A magnetic healing bracelet may help increase blood flow through arteries.