A long bond describes any bond investment with a maturity length of 10 years or more. Sometimes, the term "long bond" can be used to refer specifically to the U.S. 30 Year Bond. A bond is a type of investment very similar to an IOU.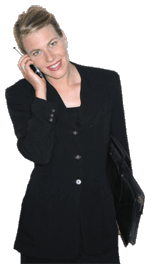 When you buy a stock, you are purchasing partial ownership of a company. The stock gives you a share of the company in return for your investment. When you purchase a bond, you are not buying part of the company, but rather loaning the company money, with a promise that they will pay you back at a certain date with a specific amount of interest.
A long bond is a bond purchased from a government, company, federal agency, or other issuer with a maturity date of 10 years or more. Bond maturity lengths can vary, but must constitute a "long term" investment. Corporate bonds must have a maturity of at least five years. U.S. Treasury bonds, the type most people are familiar with, must have a maturity of 10 years or longer. All U.S. Treasury bonds can be called long bonds for this reason.
A long bond tends to be a very secure, stable investment. The interest rates for bonds tend to be higher as the bond's maturity gets longer. For this reason, a long bond will tend to have a higher rate of interest than a shorter bond. The long bond is a very secure, or safe, investment for several reasons.
The first reason a long bond investment is secure is that the capital investment is guaranteed. Some investments, such as stocks, mutual funds, or precious metals, can go down in value over the time of the investment. A bond guarantees that your initial investment, or capital, will be returned to you at the maturity date. A bond cannot lose value.
The second reason a long bond is a secure investment is that the interest rate is set. Once a bond is purchased, it will always be worth the final price at maturity. No matter whether the stock market or interest rates go up or down, the bond will be worth its final price at the date of maturity.
A long bond is also very secure because it is supported by the stability of its issuing body. A U.S. Treasury bond is paid off based on the United States government's resources. As long as the country is still around at the time of the bond's maturity, your bond will pay off your investment. A long bond might not be as exciting an investment as playing the stock market. There may be other investment opportunities that have a possibility for a higher return, but a long bond is a secure, stable investment which will provide a long-term return with a rock-solid guarantee.


Businesswoman talking on a mobile phone