A liquid diet typically consists entirely of liquids and is generally required before certain medical tests, surgeries, and medical procedures. This diet can help clear the stomach and intestines of all food products prior to a procedure. Often, this type of medical diet can be used to relieve other digestive complications such as nausea and vomiting. People with certain medical conditions might be required to use the liquid diet, as well. In non-medical instances, some people use liquid diets to help flush their systems and for quick weight loss.
The typical liquid diet includes water, plain gelatin, and broth. As a medical diet, it allows patients to have no undigested residue in the intestinal tract after consumption. While the diet provides adequate hydration, it usually does not provide a sufficient supply of nutrients or calories. For this reason, it generally is recommended that it be used only for a limited period of time.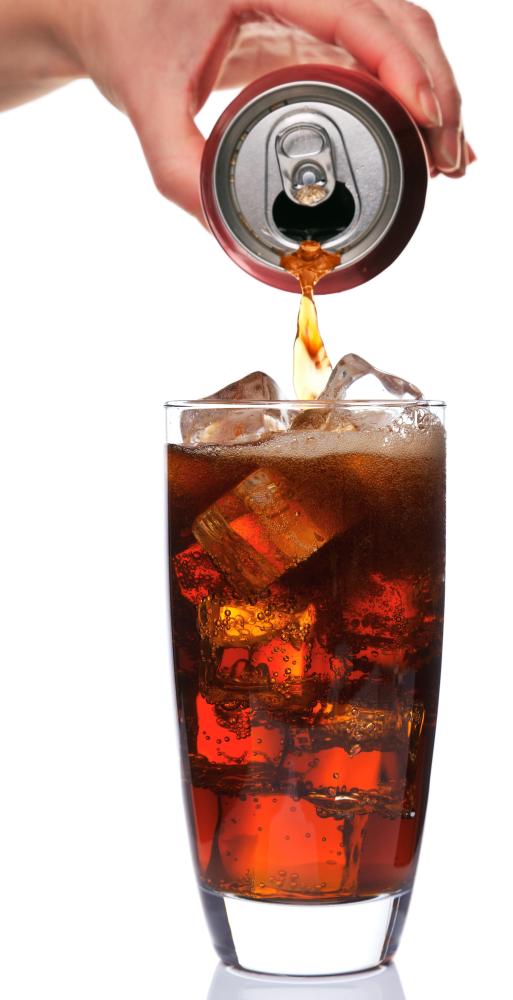 Common liquids that can be included with this type of diet include fruit juices that contain no pulp. Plain coffee, tea, sports drinks, and soft drinks usually can be consumed under the liquid diet guidelines, as well. Fruitless and pulpless ice pops might also be included in the diet to provide a change in eating routine without straying from the basic requirements.
After a person has undergone the liquid diet, his or her intestinal and digestive tracts should remain free from food residue. This allows the strain on the digestive system to be minimal while keeping the body adequately hydrated. Most often, a normal diet can be resumed after medical tests, procedures, or surgeries have been concluded.
While a liquid diet can be beneficial under certain circumstances, it also can cause harm if used for a prolonged period of time. Because the diet lacks the proper calories and nutrients the body needs for survival, rapid weight loss can easily occur, which could lead to serious health complications if not promptly corrected. Generally, this medical diet should only be used under the supervision and consultation of a certified health professional.
If a health professional has ordered a patient to undergo a liquid diet, it typically is vital that the instructions are correctly followed. In some cases, the exclusion of red dyes from the liquid diet is required, as is the case for most colon exams. Incorrect or abnormal test results or complications during surgery can occur if the diet is not properly followed.
AS FEATURED ON:
AS FEATURED ON:

A soft drink, which can be consumed on a liquid diet.

By: travis manley

Sports drinks, which can be drunk on a liquid diet.

By: anyaivanova

A liquid diet typically consists of drinking eight glasses of water per day.

By: Monkey Business

Generally, the liquid diet should only be used under the consultation of a certified health professional.