What Is a Leukotriene Antagonist?
A leukotriene antagonist, also known as a leukotriene inhibitor, is a type of pharmaceutical agent that minimizes the activity of a chemical species known as the leukotrienes. These molecules are part of the body's inflammatory response, and they contribute to the airway constriction seen in conditions such as asthma, bronchitis, and seasonal allergies. The leukotriene antagonists work either by binding to the leukotriene receptor or by inhibiting the production of the leukotrienes. These medications are taken as pills to treat diseases such as asthma, and can cause side effects including dizziness, headache, and abdominal pain.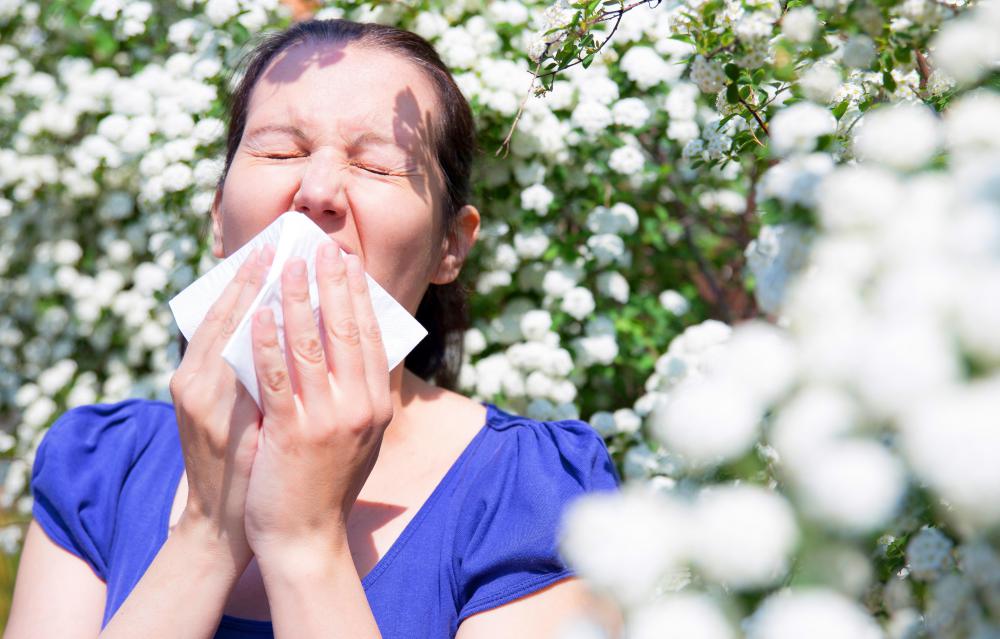 There are two basic mechanisms of action that a leukotriene antagonist can have. With the first mechanism, the medication binds to the leukotriene receptors and prevents activation of these receptors. These agents are often called leukotriene receptor antagonists. Examples of these drugs include montelukast, which goes by the trade name Singulair®, and zafirlukast, which is also known as Accolate®.
Another mechanism of action that a leukotriene antagonist can use is to decrease the production of the leukotrienes. These medications work by inhibiting steps leading up to the formation of this inflammatory species. These medications are sometimes called the leukotriene synthesis inhibitors. Zileuton, which goes by the brand name Zyflo®, is an example of a drug in this class.
As a result of the decreased activity or amount of leukotriene in the body after taking one of these medications, there is decreased inflammation. This reduced inflammation allows the airways to open, and thus can help treat the wheezing and shortness of breath commonly associated with asthma, bronchitis, and seasonal allergies. Some patients with exercise-induced wheezing can also benefit from taking these medications as a preventative measure before participating in aerobic activities.
Unlike some other medications used to treat conditions that cause narrowing of the airways, the leukotriene antagonist medications are taken as pills. Patients prescribed these pharmaceutical agents typically take them every day regardless of symptoms. Often they are used in combination with other drug classes, especially when used to treat asthma.
A number of different side effects are possible in a patient taking a leukotriene antagonist. Some patients report minor symptoms such as dizziness, nausea, headache, rash, anxiety, and tremor after taking this medication. Occasionally the medication can cause behavioral changes such as depression, hallucinations, and aggressiveness. Certain people are allergic to the medication and can develop severe generalized swelling that can make it difficult to breathe. A number of susceptible individuals develop abnormalities in the function of their livers as a result of taking a medication in this class.