When a bone in the leg is broken or fractured, it will need to be stabilized so the patient can be transported to a medical facility. In order to ensure the leg does not move and exacerbate the injury, a leg splint is likely to be used. This device will feature rigid stabilizers that are pressed against the leg and secured there to prevent any movement of the limb. The size, shape, function, and materials used to make the leg splint can vary significantly depending on the intended use of the device as well as the location of the injury along the length of the leg.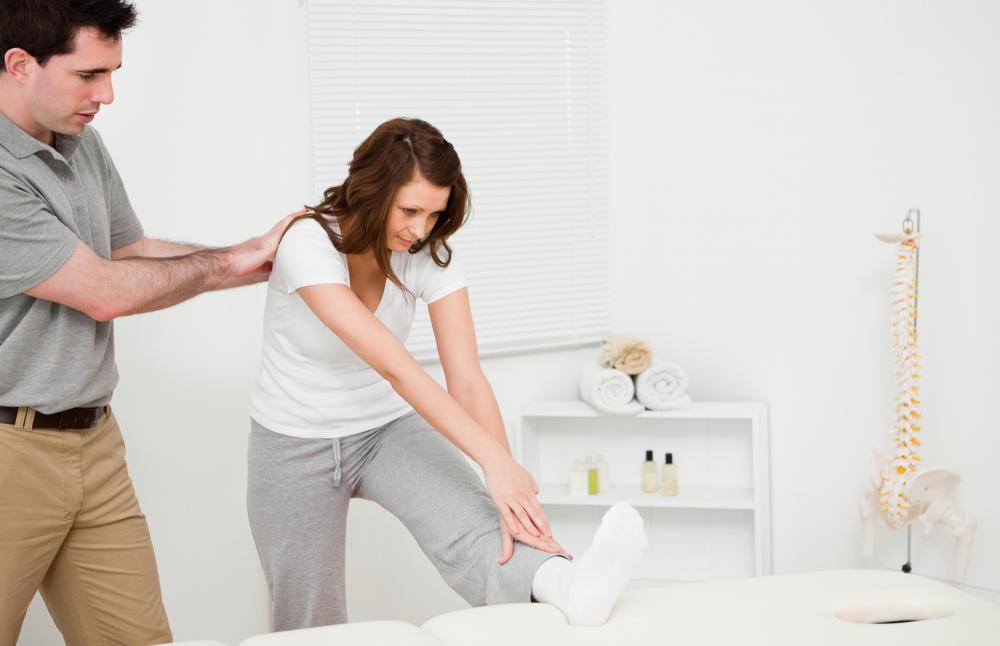 Sometimes a leg splint will be flexible so it can be broken down and stored easily. This means the splint will not prevent all movement of the limb, though most are suitable for bracing against the most severe movements that can exacerbate an injury. Other leg splint designs feature fully rigid panels made from aluminum or plastic. These panels are often padded for comfort, though some are not, as the padding can allow for slight movements that can lead to worsening of the injury. The rigid panels, as well as any semi-rigid or soft panels, must be secured in some way, so most splints will feature hook and loop straps or other security straps.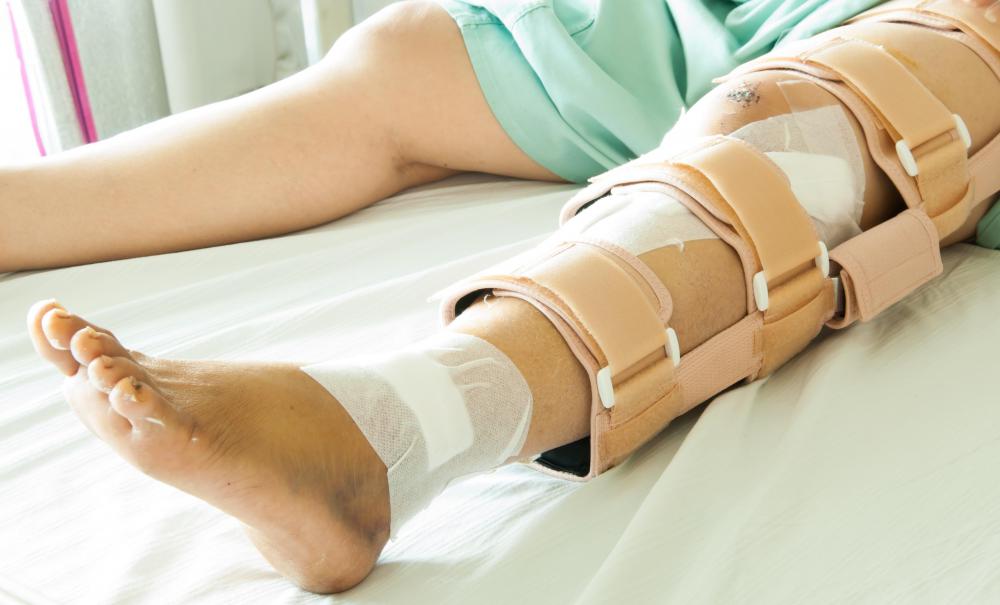 It is important to tighten these straps adequately to prevent the leg splint from moving during patient transport, though over-tightening the straps can cut off blood circulation in the leg, thereby slowing the healing process or leading to other complications that can worsen the injury. Splints should only be applied by medical professionals except in unusual cases in which medical attention cannot be reached easily. In the wilderness, for example, it may be necessary to splint a patient's leg without consulting a doctor because it may not be feasible to reach medical facilities.
A leg splint can be made from scratch as well, which is usually only necessary in emergency or backcountry situations. Many rigid objects can be used to stabilize the leg; in the forest, for example, it may be possible to find a few sturdy sticks or branches that can be lashed to the leg to stabilize it. Doing so can be dangerous, however, as the branches can be uneven and can splinter, thereby potentially puncturing the skin and leading to bleeding. Backcountry guides are trained in wilderness medicine, so they will often carry portable, lightweight splinting materials.