A lead apron is a protective garment that is designed to shield the body from harmful radiation, usually in the context of medical imaging. Both patients and medical personnel wear these aprons, which are customized for a wide range of usages. As is the case with many protective garments, it is important to remember that it is only effective when it is worn properly and used in a safe and regularly inspected environment. Medical personnel also need to be properly trained in the use of imaging equipment that uses radiation, and untrained personnel are usually not permitted into diagnostic areas that use radioactive imaging techniques.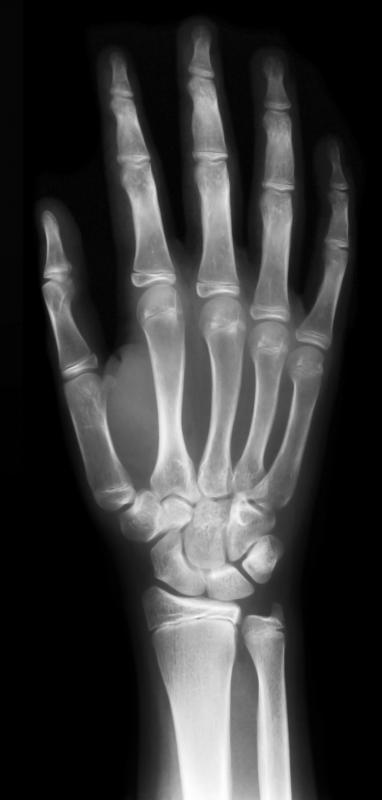 Lead is well suited for protection from radiation since it is an extremely dense element. It greatly reduces the number of gamma and X-rays that come into direct contact with the body, although a lead apron cannot, of course, stop all such rays. Some consumers may be familiar with this coverage in the form of dental X-ray protection, in which case, it is worn on the body while the teeth are being scanned to protect the patient from radiation scatter.
Since medical personnel may perform large numbers of X-ray procedures every year, they wear aprons to protect themselves from scatter and background radiation. Usually, medical staff also wear tags that monitor their overall level of radiation exposure, which are periodically read to ensure that the staff are not at risk of injury or illness. In the case of medical personnel, full lead protection is worn, since they do not want to expose any part of their bodies to radiation during medical procedures.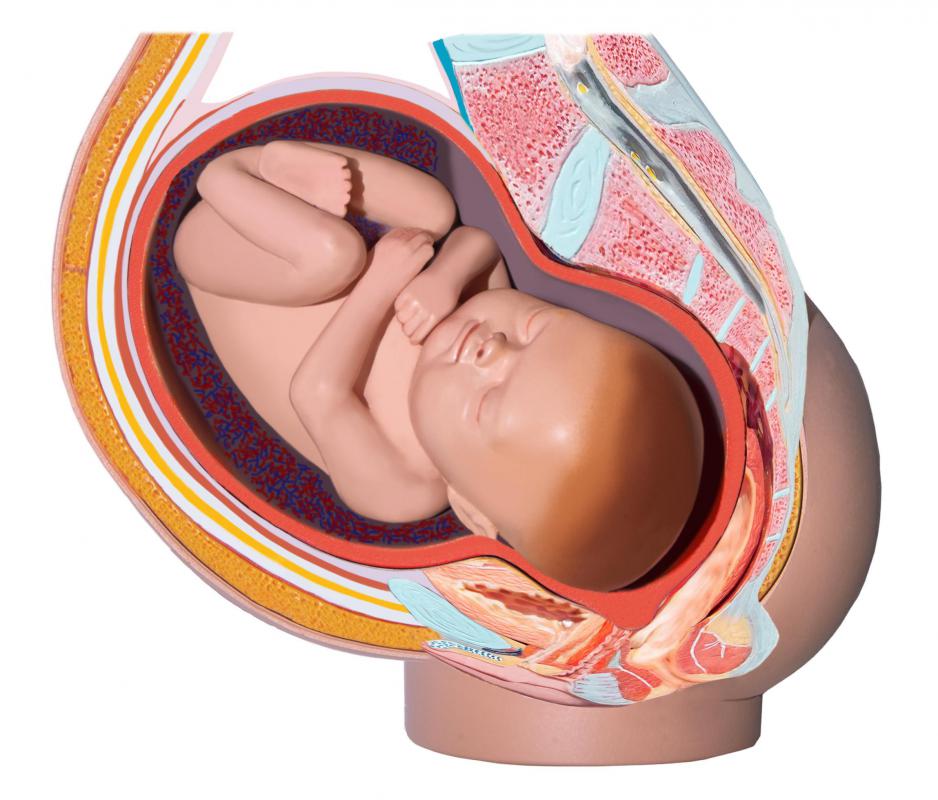 Patients, on the other hand, are subjected to X-rays and similar procedures as a diagnostic tool, so they wear incomplete lead shielding that protects parts of the body around the area of interest. This lead shielding often comes in the form of pads that can be arranged as needed. If a pregnant woman needs to undergo an X-ray procedure, she wears a maternity apron that is designed to shield her fetus, due to concern about radiation exposure being extremely harmful to developing babies.
When wearing full lead protection, it is important to make sure that a lead apron fits snugly and securely, and that it does not have rips or tears. Large breasted women in particular need to be careful because they do not want to expose the sides of their breasts to harmful radiation. Since these aprons come in a number of sizes and cuts, there is no reason to be improperly protected. Patients who suspect that they might be pregnant should inform medical personnel when medical imaging is under discussion, so that a doctor can decide whether or not the diagnostic procedure is worth the risk.
Lead aprons dramatically reduce gamma and X-rays in medical imaging.

People getting an X-ray often wear lead aprons.

An X-ray machine.

Radiation exposure can be harmful to developing fetuses.

Lead aprons are used to project organs during the taking of X-ray images.

Dental patients sometimes wear a lead apron if dental x-rays are needed.