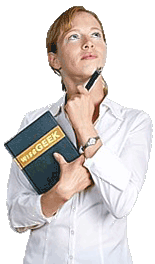 A laundry airer is something used to hang clothes to dry on after they have been washed. It may be a floor model, mounted on the wall, or suspended from the ceiling. This laundry rack can be made of wood, plastic, or coated metal. The device may fold up, retract, or slide from side to side. It is a popular item with apartment dwellers or those who do not have the space in their yard to install a clothesline.
One of these laundry accessories usually has bars on it for hanging clothing. The bars may be along the sides of the laundry airer, across the top, or a combination of the two. There is enough space between each bar to allow clothes to be easily placed on and taken off the rack.
A laundry airer is usually very lightweight. Even so, it can hold a typical wash load of laundry without buckling. Many models can be folded up and carried from one room to the next. Those that do not fold sometimes have casters on the bottom so they can be wheeled to other areas.
This laundry accessory is often made from vinyl-coated steel or aluminum. The vinyl coating is usually white, but might also be a number of other colors. A laundry airer could are normally made from plastic or wood. Plastic models can also be a number of different colors, but wooden racks are normally unfinished or unpainted.
Most types have two to four legs, which allows the laundry airer to sit on the floor. Other types are designed to be hung on the wall or the back of a door. Models such as these are sometimes retractable, which means they expand and contract as needed. Ceiling-mounted laundry racks are made to be screwed into wooden beams and are often used in a basement laundry room.
The fact that a laundry airer can be easily moved from one location to the next is one reason why this item is often used by people who live in apartments or in urban areas where there is no room in the backyard for a clothesline. This equipment takes up very little space, so it can be used in virtually any room of the house. It does not use any electricity and can be used in inclement weather. For these reasons, buying one of these items to dry laundry can be a good idea for many people.


Woman holding a book