What is a Kosher Caterer?
Many events or gatherings, especially large scale ones, benefit from the use of a food caterer to take care of both food and beverage needs. For those events with guests that keep kosher in attendance, a different type of caterer may be needed. A kosher caterer is a person or company that specializes in preparing and serving food and beverages that adhere to kashrut — the strict set of Jewish dietary laws.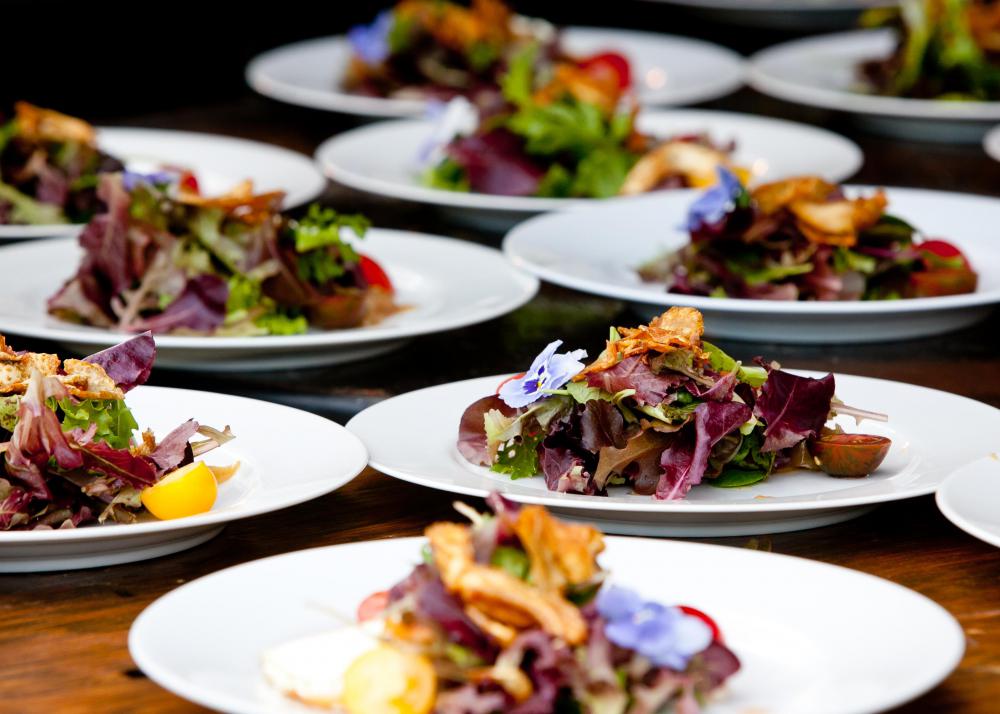 A caterer in general can cover the needs for virtually any sized event, from a family holiday gathering to a massive ballroom affair. These services are great options to take the pressure of many details off of a host. This is perhaps all the more true when special cooking needs are in order. While many caterers offer niche services such as ethnic cooking or vegetarian preparation, being a kosher caterer generally takes an extra level of expertise and certification.
Finding a kosher caterer is generally easy in major metropolitan areas. A simple search of "kosher caterer" and a particular city will highlight several options. Still, one should beware that not all kosher caterers are created equal. There are certified kosher caterers and then there are caterers that are not certified and perhaps not even kosher. Of the truly kosher caterers, there are different levels of kosher to consider. Some kosher caterers may not adhere to the rabbinic prohibition of chicken and milk for example, while others will. Strict Orthodox Jews would conclude that the former, therefore, are not true kosher caterers. The most strict type of kosher caterer is a glatt kosher caterer.
Just as there are many different hechshers — certified markings on food packaging — there are many different types of kosher caterers. Before choosing a kosher caterer, one should determine the hechshers that caterer uses. One should also inquire as to whether that caterer is certified as well as the qualifications of the mashgiach — the trained person that oversees the "kosherness" of the caterer's establishment, processes, and foods.
Events that typically call for kosher catering include Jewish weddings, bar mitzvahs, bat mitzvahs, and bris ceremonies. Holiday dinners, such as those on Rosh Hashanah or Passover, are also often catered.