What is a Hydraulic Riveter?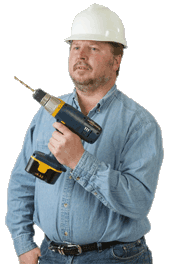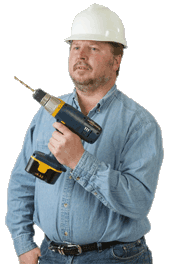 A hydraulic riveter is a tool that can join together pieces of metal, using hydraulic force to propel connecting rivets. Rivets are small pieces of metal that look like unthreaded bolts. When put through a riveter, the narrower, straight end of a rivet, known as the buck-tail, flattens and expands to create a permanent fastening.
Rivets come in many different sizes, for various applications. A technology older than welding or bolting, rivets are common on vehicles and in architecture made around the turn of the 20th century. Though they have been surpassed by more modern techniques, rivets are still regularly used in a variety of manufactured products, ranging from mobile phones to airplanes to bridges.
To apply a rivet requires a tool capable of applying a large amount of kinetic force. Small rivets can be applied manually, with a hammer or a tool called a bucking bar. Larger ones, however, require the use of a specialized rivet gun, or riveter. Riveters can be powered in several different ways — through pneumatics, hydraulics, or an electric motor. In addition to their motive force, there are several different ways a riveter actually finishes a rivet.
A hydraulic riveter can work either by impact riveting, orbital riveting, or spiral riveting. An impact hydraulic riveter drives a rivet through the materials to be connected, and onto a hard surface that causes the rivet to expand. An impact type can apply two rivets per second. Impact riveters are used for basic, repetitive jobs in which volume, as opposed to aesthetics or fine detail, is key.
An orbital hydraulic riveter is slower to apply rivets, but offers greater control over the shape of the rivet. While an impact rivet is generally flat, orbital rivets can be rounded off. A radial hydraulic riveter operates similarly, but instead of finishing a rivet in one motion, employs a hammering motion to shape it. For larger applications, there is yet another type of hydraulic riveter that drills guide holes before setting and finishing a rivet. These automatic drilling and riveting machines are used mainly in extremely large applications, such as airplane exteriors.
The power for a hydraulic riveter is supplied by a hydraulic cylinder, which is a piston filled with pressurized liquid. Generally a type of oil, the liquid is shunted by the other half of the apparatus, a hydraulic pump. The pump regulates the speed and strength of the piston's motion. It is typically modulated either by a foot pedal or, increasingly, by computer.
Man with a drill