What Is a Hydraulic Intensifier?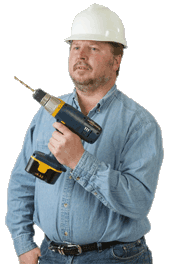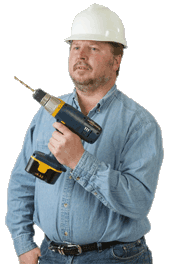 A hydraulic intensifier is a device that is attached to a normal hydraulic machine to increase the amount of pressure the machine can produce. This is done by using two pistons, which usually are the same size but can be different sizes, to increase the pressure on the internal fluid. One problem with using a hydraulic intensifier is that it can only increase the pressure for one stroke, so this device cannot be used in machines that require more than one stroke. This can help reduce the hydraulic cylinder's size, so this device is most often used in machines that do not have room for large cylinders. This intensifier normally is not used for very small jobs, because there rarely is a need to increase the pressure on small tasks.
Hydraulic intensifier devices are made with two pistons that push into the hydraulic fluid to increase the overall pressure. The two pistons normally are the same size, and they increase the force pushing on the fluid. There also are versions that have differently sized pistons, but this exerts less force, so these are used for intensifiers that do not need the highest force.
While a hydraulic intensifier can greatly increase the pressure of hydraulic machines — usually from 25 percent to 50 percent — there is one problem with using an intensifier. This device can only be made for single-stroke applications, meaning the pistons can only push down on the hydraulic fluid once with any effect. The pistons can go up and down, but they cannot build up pressure beyond the first stroke. The result is that hydraulic systems that need more than one stroke cannot use this device.
Aside from increasing the pressure of hydraulic systems, a hydraulic intensifier also can decrease the size of the cylinder. This is useful for machines that cannot use a very large cylinder without detriment, such as a jack. At the same time, large intensifiers can be used to increase the force of large cylinders.
Small hydraulic systems generally do not have hydraulic intensifier devices, because small jobs rarely need the extra force. For example, a car hood that uses hydraulics to keep the hood up would not use an intensifier, because the increased force would either do no good or actually be detrimental by damaging the hood. An intensifier normally is only used for medium or large hydraulic systems that are used for lifting or crushing heavy items.
Man with a drill