What is a Hot Dog Roller?
Hot dog rollers are handy utensils that are designed for use on an outdoor grill. Essentially composed of a cooking surface that is composed of a half dozen stainless steel rollers, this tool makes it easy to prepare hot dogs and sausages with a great deal of ease.
The typical hot dog roller is made completely of stainless steel. The main body or platform is a series of round cylinders that are used to turn the wieners during the cooking process. Coated handles allow the utensil to be easily loaded onto most grills and removed once the cooking is complete. Some models allow the individual cylinders to be removed for cleaning, while others are permanently affixed to the frame.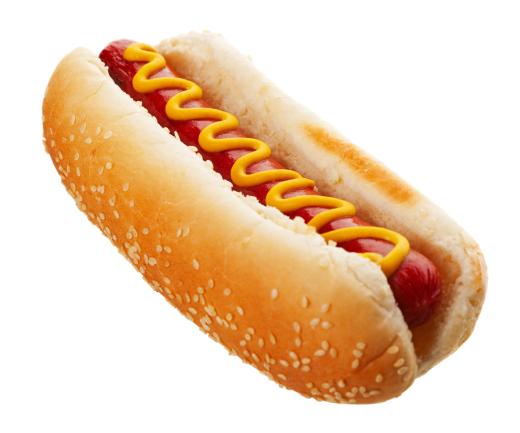 Using a hot dog roller is very simple. Placing the roller on the grill, the cook can load each hot dog in the "valley" created between two rollers that are lined up next to each other. Most versions will have up to six cylinders, which makes it possible to cook as many as five hot dogs at one time. The stainless steel construction of the rollers absorbs the heat from the grill and evenly cooks the sausages.
Part of the genius of this device is that, when one roller is turned, all the rollers turn. This allows the cook to effectively turn all the hot dogs at one time, rather than individually. The result is a more uniform look to the hot dogs, as well as ensuring all of them receive the same level of heat and cooking time.
The hot dog roller can be purchased at many kitchen boutiques, as well as at a number of restaurant supply stores. Routine care through hand washing or cleaning in a dishwasher is really all that is needed to keep it in top condition. With a sturdy construction and easy to follow care instructions, the roller can provide tasty hot dogs and sausages that are cooked to perfection. While there are some inexpensive models, investing in a high quality type will typically provide cooks with the best return for the money over the long term. Good quality devices will last for many years, which translates into a lot of great fun with the backyard grill.


By: Natika

Hot dogs.

By: Brenda Carson

A hot dog with mustard.