What is a Hemodialysis Catheter? (with pictures)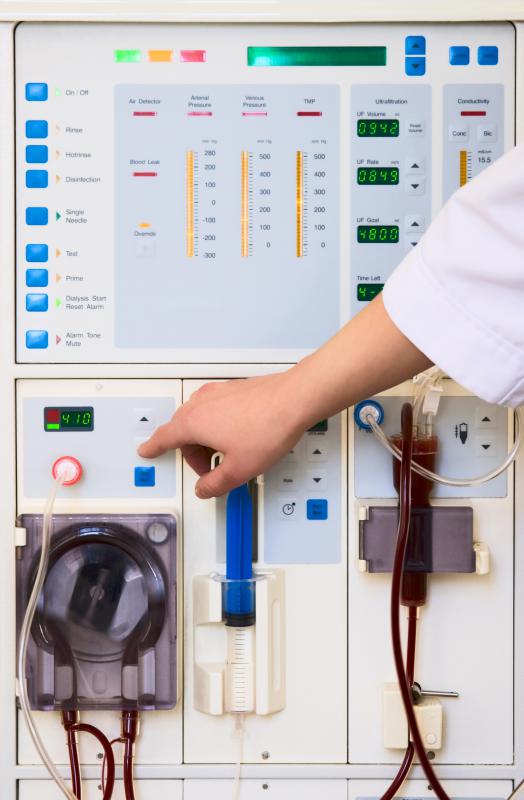 A hemodialysis catheter is a tube which is inserted into the body to provide access to the vascular system for the purpose of performing hemodialysis treatments. Hemodialysis is used to treat people with kidney failure. Using a machine outside the body, the blood is filtered to fulfill the function which the failing kidneys are not serving. This treatment may be used on a temporary basis or a permanent one, depending on why the patient requires hemodialysis. Many patients receive hemodialysis while they are waiting for a kidney transplant.
To filter the blood, technicians need access to an area of the body where the vessels are large and the bloodflow is strong. A hemodialysis catheter can be inserted into veins in the groin, chest, or neck. The device has two lumens, one which pulls blood from the body to circulate it through the hemodialysis machine, and one which returns the cleaned blood to the body.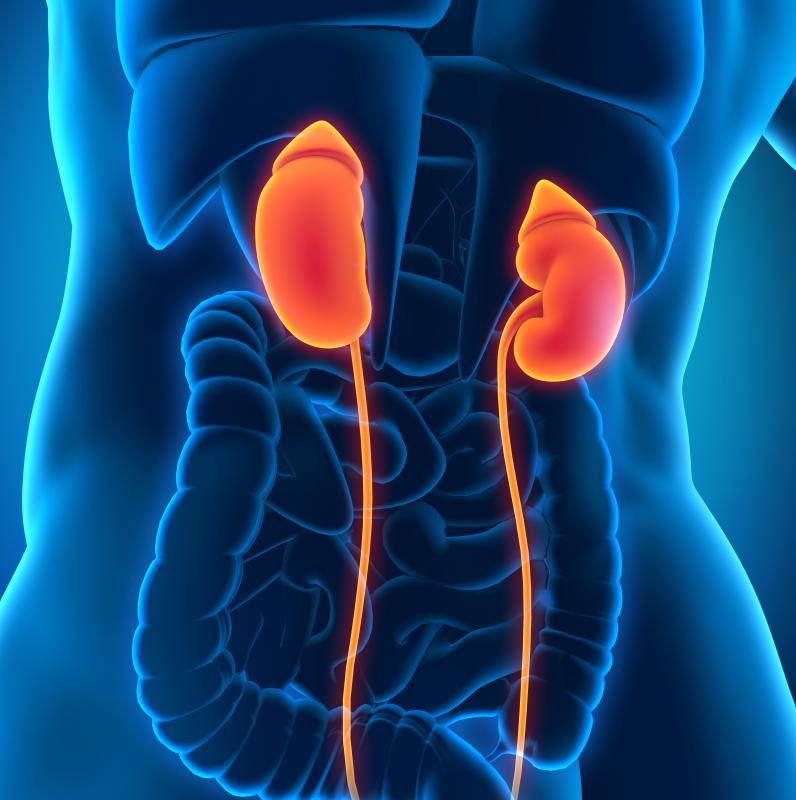 Using a hemodialysis catheter is not actually the preferred method. Catheters can be prone to infection, clotting, separation, and other problems, especially when they are left in place for a long time. If the patient has a catheter installed, it may only last a few weeks before it needs to be replaced and meanwhile the patient must observe careful care directions to reduce the risk of infection and other complications.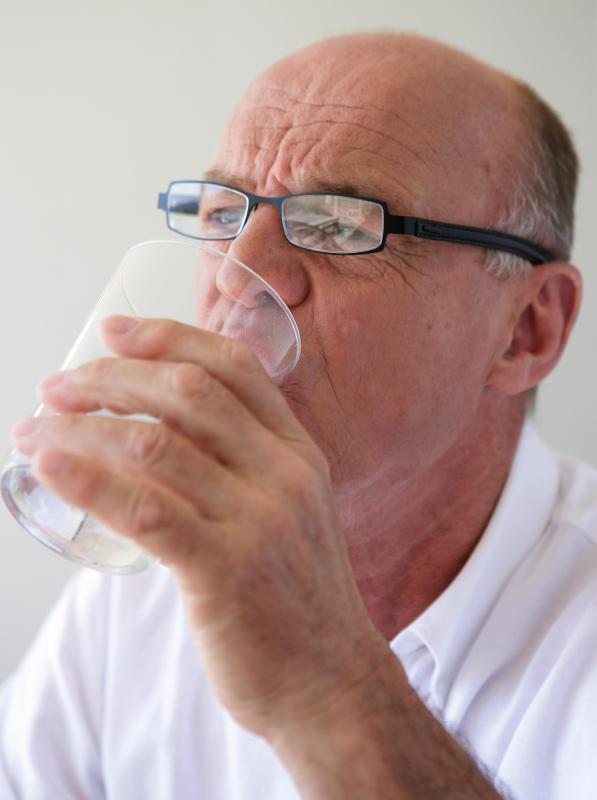 Vascular access can be provided for long term hemodialysis with the assistance of an arteriovenous (AV) fistula, in which an artery and a vein are connected, or an arteriovenous graft, in which a tube is inserted to create a connection. However, both of these procedures require surgery and time, and sometimes these are not options for a patient in urgent need. A hemodialysis catheter can be used to provide the necessary access while a patient is waiting for a long term access option to be ready, or when a patient cannot receive an AV fistula or graft.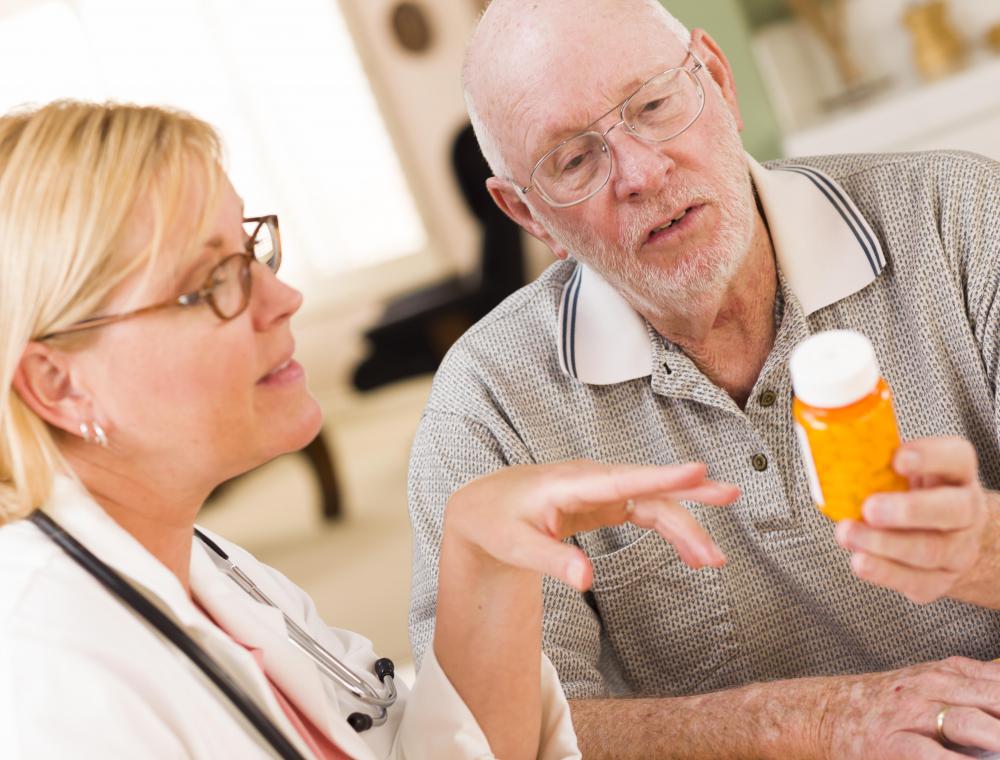 When a patient requires a hemodialysis catheter, she or he will usually be given detailed instructions about how to care for the site. This can include a handout which discusses how to clean and bandage the catheter and which kinds of activities the patient can safely engage in. Before the catheter is used for hemodialysis or anything else, it should be carefully checked by a doctor, nurse, or technician to confirm that it is safe for use and that the patient is not experiencing any complications which could indicate that it is time for a new hemodialysis catheter.
A hemodialysis machine.

A hemodialysis catheter usually is thin and flexible.

Kidney failure often produces a need for hemodialysis.

Patients undergoing dialysis should be careful not to drink excessive amounts of water, as doing so could prolong the procedure and cause complications.

Dialysis patients are commonly prescribed blood thinning medications to prevent to prevent blood clots in the hemodialysis machine.