A half-cup bra's cups offer less coverage than traditional bra cups, making the bra suitable for wearing with low-cut dresses, sweaters, and blouses. When wearing a half-cup bra, women will be able to to display more cleavage, and there is less risk of bra material peaking out from their garment's neckline. Also known as a demi-cup bra, this type of cup is incorporated into many different bra styles.
Many women are concerned about their undergarments being visible under their clothing. While a bra's color and construction have a huge impact on its visibility under a woman's apparel, the size of the cup also matters. Women who wear low cup or square necklines may find that the tops of their bra cups peek out from the neckline, creating a sloppy look. By creating a half-cup bra, manufacturers eliminate or at least reduce the problem of bra cup tops peeking out from clothing. The half-cup bra style can be used in a variety of bras, including push-up bras and t-shirt bras. The demi-cup can be particularly suited to the push-up bra, as it can doubly enhance the enlarging effect of the push-up bra and allow its wearer to show off more decolletage.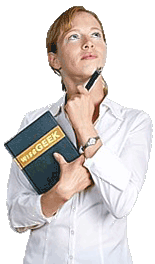 Underwear companies make half-cup bras available as both a practical underwear choice as well as lingerie. Women should be sure to select a half-cup bra that meets their needs. While bras with a lot of lace or embroidery may look really nice on their own, they are better suited to bedroom wear than as a regular undergarment. Plain, seamless nude bras are better suited to being worn under clothing and helping women create the look they want.
The demi-cup may not be a good choice for very large-breasted women, as it may not provide the type of support and control that she needs. It is also extremely important that women who choose half-cup bras ensure that the bra fits properly. This is because a woman's breast tissue can easily spill over the top of a too-small half-cup bra, creating unattractive bulges right below her neckline. Women who are concerned about control and fit may want to look into a full-cup balconette bra, which has wide-set straps to provide a lot of neckline and chest space appropriate to low-cut necklines. Other options include 3/4-cup bras, which are less revealing than a half-cup but provide a bit more leeway than a full-cup bra.
AS FEATURED ON:
AS FEATURED ON:

Woman holding a book