With the new smart phone generation, instant messaging (IM) and short message service (SMS) have quickly become the standard method of communication. Group SMS is a form of messaging that allows users to send a message to an entire group of people. This form of messaging is similar to sending emails to a defined group. Each party in the group will receive the message independently.
Technology and communication techniques continue to evolve. SMS is simply a better method of sending a message to multiple people. This saves valuable time and effort because one typed message is sent to multiple individuals.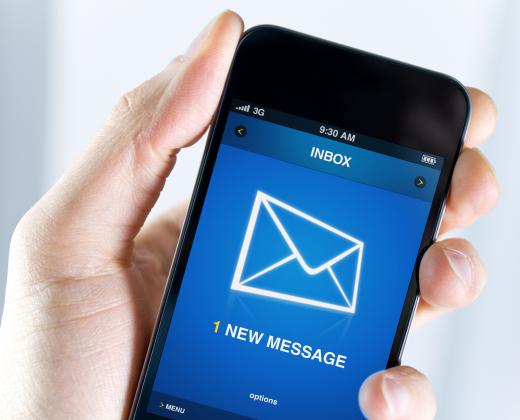 The Bulk SMS service is a commercial service that provides bulk message delivery for thousands of emails. This service has made new text message marketing easier for many small businesses. The bulk SMS service is a unique group SMS package that allows for comprehensive scheduling, management, and delivery of large volumes of SMS messages.
Many commercial companies and political organizations are using group SMS as a method of sending general information to large groups. Most of these organizations send large quantities of messages to hundreds of potential customers or voters. Using the bulk SMS service reduces the overall cost for large organizations because the costs are based on lower volume rates.
Within most email systems a user can decide to reply to all parties defined as a recipient of the email. This "reply all" feature is also available with group SMS. This provides a faster method of creating an open thread of messages that can be shared and discussed with an entire group of people.
An SMS message sent from a cell phone has the same cost as a normal text message. With group SMS an individual is charged for each recipient on the message. Bulk SMS services are based on a monthly service charge and are a more cost-effective method of sending messages to large groups. Using the group feature on a cell phone can become an expensive option as each message on the SMS thread is charged to both the sending and receiving cell phone.
There are some standard etiquette rules when using group SMS. The most important rule is to keep the message focused on the audience and be careful of the message tone. When sending a message to multiple people, do not start a ranting exercise on one of the people in the group. This type of activity is best handled in a singular manner. Sending derogatory information about an individual in a group setting is similar to screaming at your friend in a public venue.
AS FEATURED ON:
AS FEATURED ON:

By: bloomua

Group SMS allows users the capability of sending a message to a large group of people.

By: denys_kuvaiev

A group SMS message may be sent to help coordinate an event.

By: Monkey Business

Group SMS can cause feelings of rejection from those left out of the conversation.

By: Giulio_Fornasar

An SMS is a type of service that allows brief communications of text and pictures between mobile phones.

By: Matthew Antonino

Online service may be used to send a group SMS message.