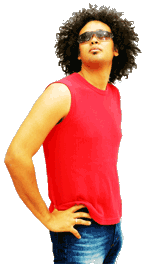 A ghost town is a human settlement which has been abandoned. Ghost towns vary widely in size, from towns which were never very large to begin with to once-thriving community hubs. In many cases, a ghost town becomes a subject of interest among visitors to the region, attracting curious tourists to the site.
Many people associate the concept of the ghost town specifically with the thriving mining communities of the American West which were abandoned after mines petered out in the 19th century. However, humans have been abandoning settlements for thousands of years, as the remains of numerous settlements in places like the Middle East, Africa, and Asia can testify. Sometimes, a ghost town is erased from a landscape entirely, while in other cases only traces such as foundations may be left, and, more rarely, a ghost town retains most of the original structures.
One of the most common reasons for a settlement to become a ghost town is economic collapse, often triggered by over-exploitation of natural resources. In other cases, natural resources such as water simply give out, so the community is no longer sustainable. Ghost towns can also be created through natural disasters or environmental problems, such as an uncontrollable toxic spill.
In some cases, ghost towns have been created deliberately. Many governments have relocated communities to make room for reservoirs, for example, leaving structures behind to be covered in water as a valley floods. Abandoned military installations could also be viewed as the products of deliberate choice, as could discontinued railway stops, or towns left behind when a major highway moves.
War is another common driving force behind the creation of a ghost town, especially if the war involves contested borders. Citizens may abandon a city because they no longer want to be on the front lines, or because they are an ethnic, religious, or cultural minority, and fleeing the country is safer than remaining. Sometimes epidemics of disease have created ghost towns, either because enough of the population dies that the town depopulates, or because officials decide to seal a contaminated area off, rather than trying to clean it up.
If you decide to visit a ghost town, you should remember that such towns are interesting because of their historic value, and that taking things away from the ghost town can detract from the enjoyment for others. As tempting as souvenirs are, fascinating artifacts are best left in situ so that others can see them too. Many historical associations also welcome donations of time and energy from volunteers to help maintain ghost towns for future visitors.
Man with hands on his hips