A garter set consists of a wedding garter which the bride and groom keep as a memento, and another garter which the groom throws during the traditional wedding garter toss. The two garters in a garter set are matching, if not identical, and usually reflect the theme of the wedding through their colors or design. A garter set may also feature attached ornaments such as charms, trinkets, fabric flowers, crystals, and beads.
The tradition of tossing the garter at weddings derived from the belief that the bride's garments brought good luck. As pieces of the bride's gown were often shredded and distributed to the guests for good luck, the garter originated as a substitute token of the bride's clothing so that her dress could remain intact and be preserved as a keepsake. Originally, it was tradition for the bride to toss the garter; however, today it is typically the groom who tosses the garter to a group of single male guests. As with the female guest who catches the bride's bouquet, the male guest who catches the garter is said to be the next man of the single group to marry.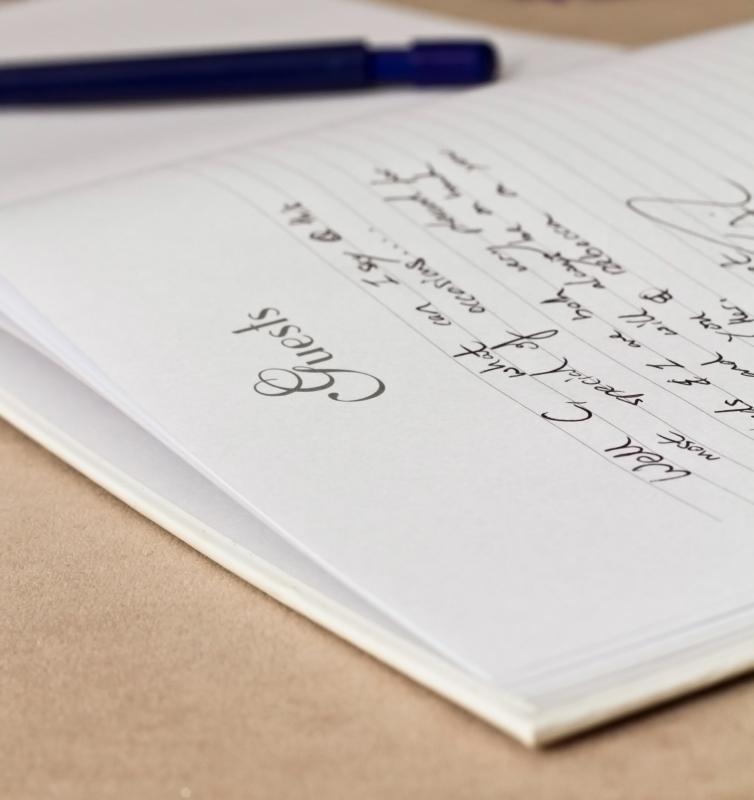 Original bridal garters featured a fairly simple design, but like most modern wedding accessories, they've become increasingly intricate and are now available in a wide range of styles. The most common or classic garter design usually features white lace, ribbon, and a touch of blue to fulfill the bride's "something blue" requirement. The garter set may also feature the wedding's "official" colors, which are also reflected on such items as the wedding invitations, the bridesmaids' dresses, the decorations and the wedding favors.
Pre-packaged wedding kits are also available at retail stores and online which feature the same wedding theme on all of their items, including the garter set. These kits are available in such themes as the "Love Bird" package, the "Your Perfect Day" package, the "Platinum By Design" package and the "Autumn Splendor" package. In addition to garter sets, these packages also include such accessories as the wedding guest book, toasting glasses, cake server, ring bearer pillow, flower girl basket, and wedding stationary.