What Is a Formal Organizational Structure?
A formal organizational structure refers to a type of structured and planned organizational structure that may be adopted by an organization. This type of organizational structure is the direct opposite of an informal formal structure, which does not adhere to any type of formal structure. As the name suggests, the structure is concerned with the order of operations in the organization. It seeks to define the roles of the individuals in the workplace and expects them to adhere to the designated roles.
One of the attributes of a formal organizational structure is the fact that it divides the roles of the individuals in the organization in a hierarchical manner, from the top to the bottom. The position at the top is reserved for the most important individual in the organization. This level of importance cascades downward, defining the succeeding individuals as well as what constitutes the conditions of their various offices. For instance, a company with many subsidiaries may have one Chief Executive Officer (CEO), who is the most important executive in the organization. The various branches may have managers who are in charge of their branches but still must answer to the CEO. Each branch will have a formal structure in which the branch managers will be the top executives, followed by various department heads, followed by supervisors, etc.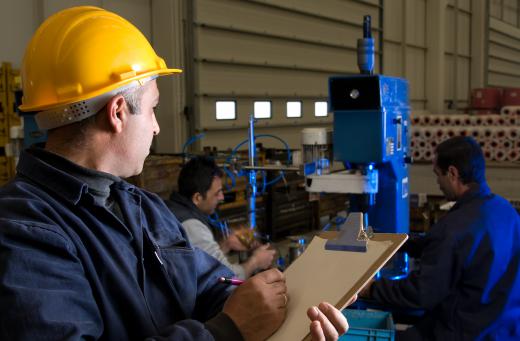 The purpose of creating a formal organizational structure in a company is to prevent the chaos that would ensue if individuals did not know what was expected of them in various situations. Another reason for the establishment of this type of structure is so that companies can be more orderly, organized and effective. It can be applied to most types of business models, however; it is mostly used by large organizations with many employees and divisions.
Even though a formal organizational structure can make a company be more effective, it also has its drawbacks. The various levels of departments and leadership create a bottleneck that may make every important decision-making processes tedious. For instance, if the workers in a manufacturing plant have any type of grievances, they will have to go through their immediate supervisor, who may have a general supervisor. The general supervisor will forward the complaint to the plant manager, who may forward it to the human resources department. Then the human resources department will review the complaint and decide whether to forward it to the branch manager, who would then forward it to the regional manager. This tedious process would continue until the complaint reaches the head office, going through the same process again until it reaches the CEO.
AS FEATURED ON:
AS FEATURED ON:

By: uwimages

Organizational structures typically include supervisors, who oversee the work of other employees.

By: Tyler Olson

A human resources department may field employee complaints and mediate conflicts between employees.