What is a Foot Night Splint? (with pictures)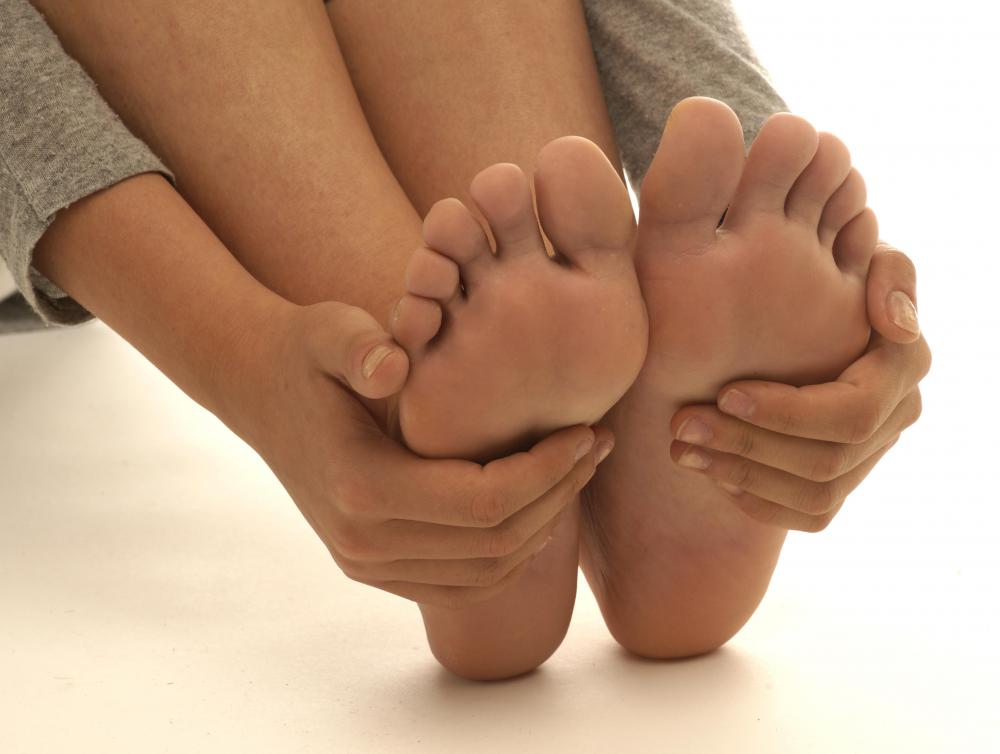 A foot night splint is a medical device designed to be worn on the foot at night as part of a treatment regimen for a podiatric condition. Patients with foot, ankle, and lower leg problems may be directed to wear braces during the day, but these devices can be uncomfortable to wear at night, leaving the patient without support unless a foot night splint is used. Ideally, a splint should be fitted to a patient by a medical practitioner, although it is possible to buy generic devices over the counter and adjust them for the best and most comfortable fit.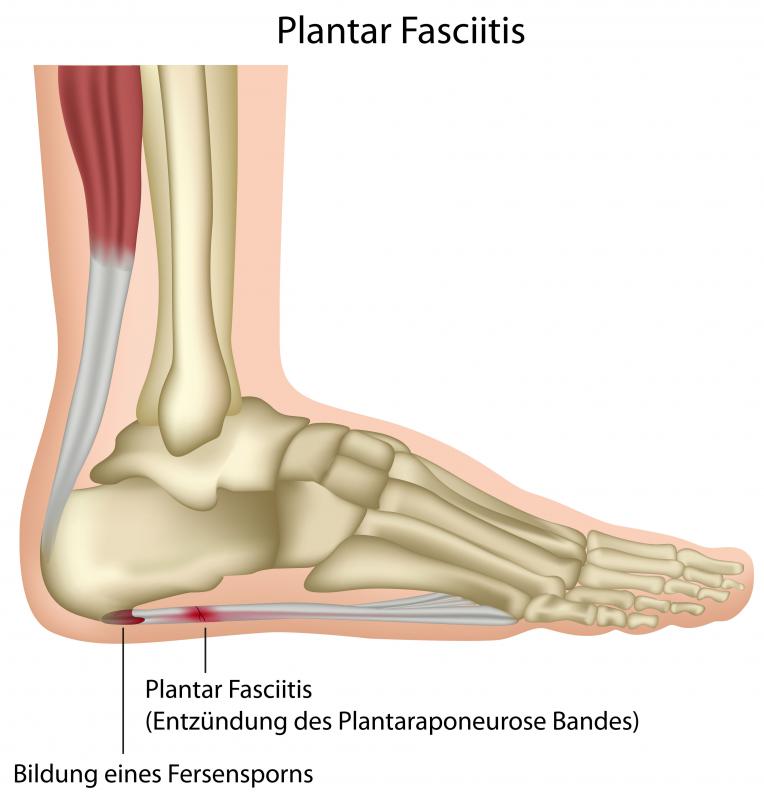 The purpose of any kind of splint is to hold a body part in position to promote healing. In the case of a foot night splint, the device is usually meant to hold the foot in a flexed position overnight. This can be useful for patients recovering from certain types of foot surgeries along with patients who have conditions like plantar fasciitis, achilles tendinitis, stress fractures of the foot and ankle, heel pain, and tendinitis of the foot. Keeping the foot in position can limit pain and give structures in the foot time to heal from injuries.
When fitted in a doctor's office, a foot night splint will be carefully adjusted to the right level of tension and tightness. The doctor wants to hold the foot in place without impeding circulation or causing pain for the patient. The splint usually has several straps for adjustment and may include memory foam and other elements designed to help it conform to the patient's foot. A splint bought over the counter will have straps and adjustable rigid elements to fit the device as snugly and smoothly as possible.
Patients should wear a foot night splint as directed. If it needs to be cleaned, as may become periodically necessarily, mild soap and water can be used and the device can be hung in a warm place to dry. It should not be subjected to direct heat or light, as these can damage or warp the splint and make it uncomfortable. There are also specialized enzymatic cleaners available to kill the organisms that can make feet smelly.
As a patient heals, the splint may be periodically adjusted and eventually the patient can wear splints and braces less and less. Eventually, the patient may be able to stop wearing splints altogether, and can start using physical therapy to develop strength and coordination in the foot.
Patients with foot and heel pain may benefit from wearing a foot night splint.

Some night splints can be used to treat conditions like plantar fasciitis.

After being treated with a foot night splint, someone may undergo physical therapy to develop strength and coordination in the foot.

Foot braces made of soft and flexible materials allow partial movement of the foot.