A fiscal crisis is a situation where a government cannot finance its regular activities, including providing social services, paying for defense, and managing other government functions. There are a number of ways nations can attempt to address a fiscal crisis and they often involve hardship for many citizens. It is also possible for lesser units of governments, like states, provinces, and municipalities, to experience their own fiscal crises. These may occur as part of a larger economic problem or an independent issue.
Governments in a state of fiscal crisis cannot balance their budgets. They do not take in enough in tax revenues to cover their expenses and they cannot raise funds by floating government debt. The nation may already be servicing a large debt and can start to go into default. Usually, governments begin to slash as much funding as possible in an attempt to free up money for key functions, but this may not be enough to bring the government's spending back on an even keel.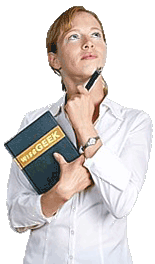 As a fiscal crisis proceeds, it tends to develop a snowball effect. Each warning sign of financial problems contributes to increasing unrest and concern, making it harder to fix those problems. For example, a nation having trouble with its budget might issue government bonds to raise money, and find that investors do not want to purchase them because they are following the budget problems. The government may start issuing promissory notes instead of paychecks to employees, creating a ripple effect in the economy as government workers start to worry about meeting their own expenses.
In a deep fiscal crisis, a government may have to default or declare bankruptcy. In the case of regional governments like cities, bankruptcy and a chance to reorganize is a possibility. National governments do not have access to the bankruptcy court system and must instead choose to default on their debt or solicit international aid in the form of loans from organizations like the World Bank. Governments may also attempt to negotiate debt forgiveness if they are already carrying loans from such organizations.
During a fiscal crisis, politicians often use a variety of approaches to try and fix the problem, and they tend to be controversial. Raising tax revenues is necessary to balance the budget, but this may be difficult in periods of economic hardship when citizens and some legislators resist the idea of tax increases. Cutting funding to reduce expenses is also usually necessary, but deciding what to cut, and by how much, is a fraught task.
AS FEATURED ON:
AS FEATURED ON:

Woman holding a book