What is a First Molar? (with pictures)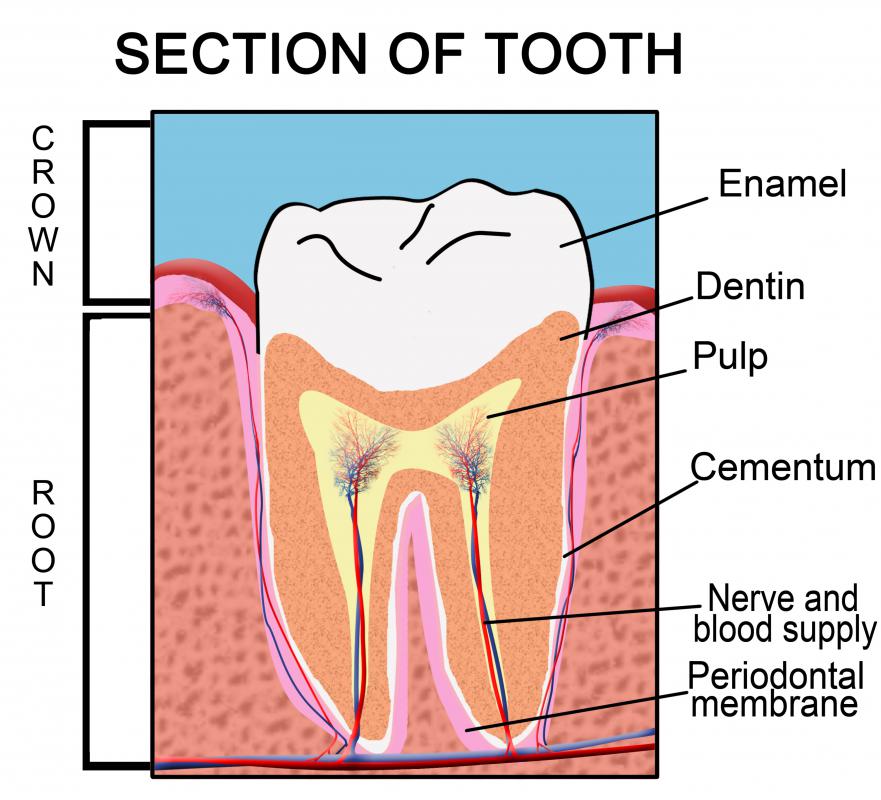 A first molar is a tooth used mainly for chewing or grinding food, a function often referred to as mastication. Adults and older children usually have four first molars in their mouths. In adults, a first molar is the sixth permanent tooth in both sides of the upper and lower jaw. For children, a first molar is typically the fourth deciduous (or baby) tooth in both sides of the upper and lower jaw.
In babies, first molars usually appear between the ages of 13 to 19 months. During the teething process, babies typically experience symptoms like gum swelling and sensitivity. This can cause them to be fussy and irritable. Drooling, biting, refusing food, and sleeping problems are other possible signs of teething. Chewing on chilled teething rings and other similar objects can often help relieve teething pain in babies.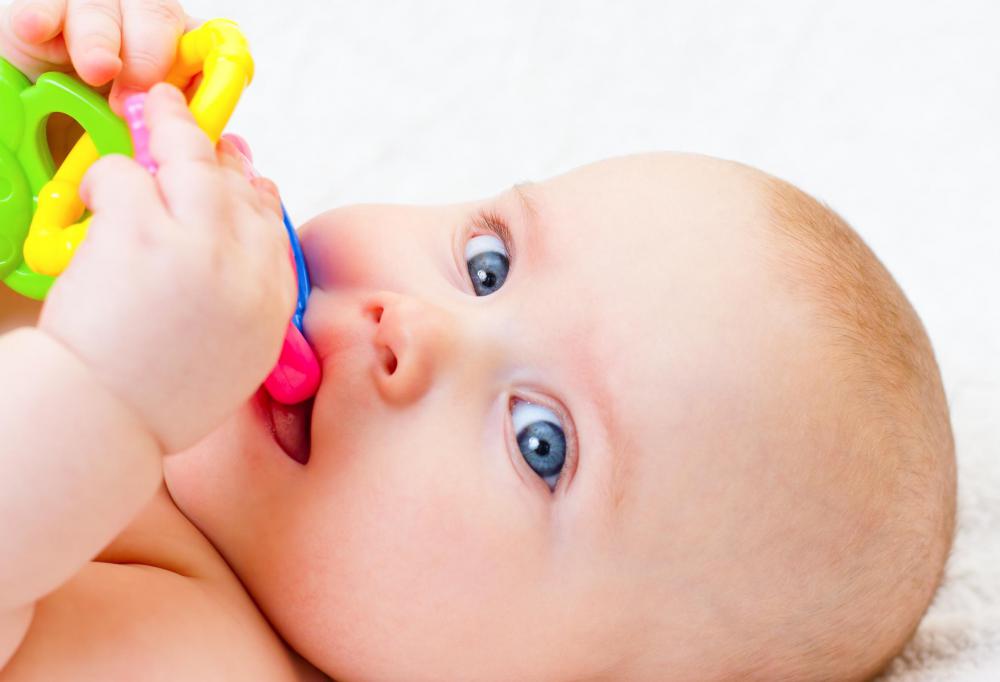 A baby's first molars are not permanent teeth, and they will eventually fall out. When this happens, each first molar tooth will be replaced with an adult counterpart, known as a permanent first molar. This usually occurs when a child is between the ages of nine and eleven. First molars are the first permanent teeth to erupt in some children, although teeth called the incisors may appear first in other children.
Even though a baby's first molars are not permanent, they still require proper care. Baby teeth usually reserve mouth space for permanent teeth. In addition, they provide a healthy foundation against decay and infection when the permanent teeth come in. A permanent tooth may, for example, have dark spots on it if the baby tooth above it is diseased. Healthy first molars can also help children develop clear speech and maintain good nutrition.
A first molar is typically categorized as either a first maxillary molar or a first mandibular molar. A maxillary molar is located on the upper jaw and is the second most common type of tooth to become diseased. On the other hand, the mandibular molar is located on the lower jaw. Mandibular molars can be the most common type of tooth to become infected.
Since first maxillary and mandibular molars are particularly susceptible to disease, it is important to properly care for them. Generally, individuals should thoroughly brush their teeth twice each day. Flossing, using mouthwash, and controlling sugar intake are other ways to help prevent tooth infections. People should also regularly visit their dentists and hygienists for cleanings and check-ups.
The parts of a tooth, including the first molar.

Babies who are teething can be fussy and irritable.

Teething rings kept cool before use can ease teething discomfort.

Children start to lose their baby teeth by about age 6.

Signs a baby is teething include excessive drooling, fussiness and possibly a slight increase in body temperature.