Although life can get pretty hectic, organization can help lessen the stress of even the busiest people. One of the best organizational tools available is the Filofax®, a popular personal organizer. There are many models of Filofax® to fit the lifestyle of any individual. They vary in size, internal components, and color.
There are several sizes of Filofax® available: mini, pocket, personal, slimline, compact, A5, and A4. The mini is designed to fit in a suit pocket at 2.625 x 4.25 inches (67 x 105 mm). Although it is not available in every country, the largest model is the A4 at 8.27 x 11.69 inches (210 x 297 mm). The other models fall between the mini and the A4 in size.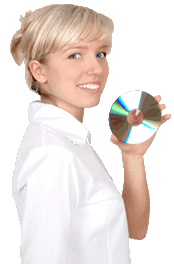 Sometimes an individual is concerned only with the size of her organizer; however, many people will pick their model based on the internal components. The smaller models have fewer internal components than the larger models; but they do include the basics. It is important for the individual to consider her needs before purchasing the organizer to make sure the right one is selected.
The most basic internal components contain address sheets and white lined paper. Some of the larger basic models also contain a ruler and "to do" sheets. If an individual decides that a mini Filofax® is the right fit, she may be surprised to find how many components are available in the more expensive models. For example, one mini model has transparent sheets, a weekly calendar, lined paper in cream, an address book, plain paper in cream, "to do" sheets in cream, and an A-Z index. A larger model with fully stocked components includes transparent sheets, a weekly calendar, a ruler page marker, blank index in cream, "to do" sheets in five languages, bank account ledgers, blue lined paper, white lined paper, salmon lined paper, address book, business card holders, a notepad, and an A-Z index.
Owning the Filofax® is just the first step. To actually make it work for you, it must be used daily, especially with the more complex models. Keeping track of meeting and appointments is easy using the weekly calendar; however, the appointments must be written down and the calendar must be checked to be useful.
For the fashion-conscious, the Filofax® comes in an endless variety of colors, textures, and materials. It is easy to find one that is business black, but a multitude of colors, from green to pink to various national flag emblems are all available. In addition, some have zipper closures, while others have snaps.
The Filofax® was developed in England during World War I. Through time, it has become a household name and is sold in stores across the world. It can be purchased online or in stores in countries such as the United Kingdom, the United States, Switzerland, France, and Japan.
AS FEATURED ON:
AS FEATURED ON:

Woman holding a disc