What is a Faux Marble Finish?
A faux marble finish is a decorative painting technique used to give walls, furniture or other items the appearance of natural stone. Layers of paint and glaze in realistic stone colors are applied with a variety of different brushes to create the mottled background. Veined lines are added to try and capture a natural look; a marble finish is considered one of the more advanced decorative painting techniques. Marbeling and marbelizing are other names for the art of creating a faux marble finish. Faux is the French word for false; the final result of the finish should mimic that of real marble.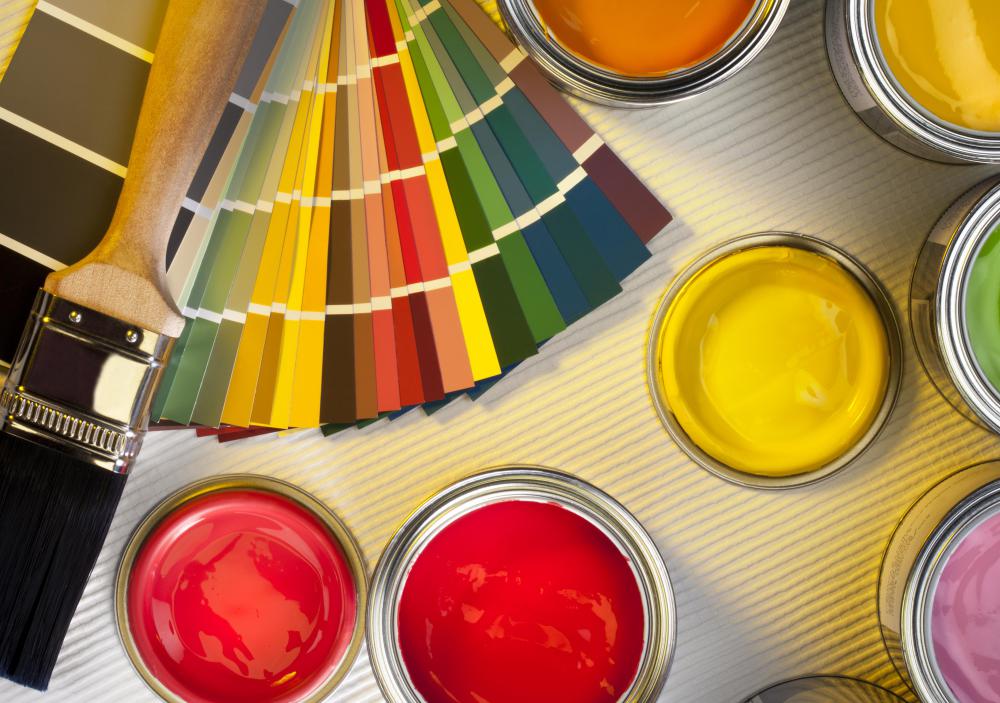 A lot of practice in trying to create the natural look of marble with paint and glaze is usually needed before the desired result is actually accomplished. Different shades and layers of paint must be used to achieve a realistic marble look. Glaze is mixed into the paint to help give the shine that natural marble has.
Getting all of the background marbling elements just right can take much experimentation on the part of the decorative painter. The effort can't stop there, though, as different colors and thicknesses of lines must be drawn on top of the background to accurately create the look of natural veins of minerals that marble possesses. The completed faux marble finish may be applied to metal, wood, walls or even counter tops.
While larger, wet brushes are often used to apply the glaze and paint background mixture, smaller dry veining brushes dipped in artist's oil paints are usually needed to add in the line details. The veining details need to be applied with varying degrees of pressure to create the illusion of deeper marble cracks in some areas. For some faux marble finish background techniques, the decorative painter must hold the wet brush, called a chiqueteur, upright while twisting his or her wrist so that the effect is light, yet textured. Some painters use feathers to imprint the look of fine veins in natural marble.
Marbeling or marbelizing are other names for the art of creating a faux marble finish. Many decorative painters who are experts in creating this finish also do other paint techniques for walls or furniture and advertise their services to homeowners. Some architectural features, such as smooth plaster columns in the entryway of a house, especially suit the look of faux marble. Decorative artists experienced in the faux marble technique may apply it on a fireplace to create the look of natural stone.