A family court is a court which is dedicated specifically to family law. The judge who supervises the court is a specialist in family law matters, as are the court clerks and other assistants. Especially in large communities, family courts help to free up the legal system by creating a dedicated space to deal with family law matters, allowing other judges to focus on other cases. Family courts are also designed to promote the welfare of children and families.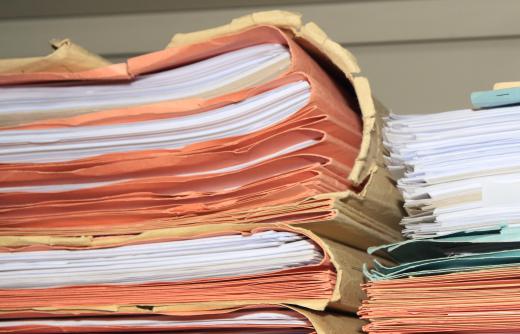 The organization of a family court varies, depending on the region. As a general rule, it hears any cases which pertain to family law, ranging from divorces to adoptions. Marriage-related issues like divorce, alimony, child support, child custody, and so forth may be heard in family courts, along with cases having to do with child abuse, child neglect, involuntary commitment, adoption, foster care, and guardianships. Juvenile delinquents may also be tried in a family court, and some family courts also deal with domestic violence cases.
Family courts are most commonly seen in urban areas, because these areas often have need of a dedicated space for trying family law, and they have the funds to pay for and maintain a family court. In rural areas, far fewer cases are tried each week, and therefore, family law cases are usually heard before the judge who handles all legal cases.
Some family courts work closely with regional child and family advocacy organizations. For example, a regional Department of Child Welfare may have a strong relationship with a family court, since it regularly brings in cases for trial. Local attorneys may also try to route their cases to the family court to speed the case along, or to gain access to a sympathetic judge.
Etiquette in a family court is the same as that for regular courts. People are expected to treat the judge and court officials with respect, and individuals who take the stand will be sworn in, just like with a regular court. Disrespectful behavior, failure to appear, and other acts of contempt will be treated as contempt of court, with consequences which mirror those for people tried for contempt in conventional court rooms, and family courts are able to hand down legally binding judgments and decisions. However, some family courts are designed to be more child-friendly than a regular courtroom, so that young children feel comfortable in the courtroom, and the judge may be quicker to step in when lines of questioning become aggressive or confusing, in the interest of protecting the minors in the courtroom.


By: Dan Race

Domestic violence may be dealt with in some family courts.

By: Steve Morvay

Family court records contain information on such matters as child support and custody.

By: JohnKwan

Family courts are important in larger communities to help free up other parts of the legal system.

By: Junial Enterprises

Rules regarding contempt of court are similar in family court to criminal court.

By: trekandphoto

Family court is often held in a separate courtroom from other cases.