What is a Dropout Factory?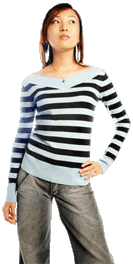 A dropout factory is a high school where 60% or less of the students who enter the school as freshman graduate. Such schools are often used to illustrate the inequality in education systems, since they are often concentrated in low-income and disadvantaged neighborhoods. In the United States, roughly one in 10 schools are considered dropout factories by the Department of Education, despite attempts to equalize the American educational system.
There are a number of reasons why a school becomes a dropout factory. For example, some students actually transfer, rather than dropping out, but it can be difficult to track students through multiple schools and districts, so they are often included in the dropout statistics. In other cases, students really do drop out, or they fail to make the necessary grades to graduate, and decide not to pursue remedial instruction.
Schools are at increased risk of becoming dropout factories when they have limited funding, which makes it difficult to maintain academic programs and high-quality teachers. Schools with students from families with a limited education level may also become dropout factories, because the parents may not value education or push their students to finish their high school education. Students may also have to cope with problems such as parents with substance addictions, gang wars, the need to care for younger siblings, or the need to work to support their families.
Schools identified as low-performing schools or dropout families may also, paradoxically, be penalized for failing to educate their students. Rather than recognizing that a dropout factory needs support and assistance, the government may withdraw funding or other forms of assistance as a penalty, even though the students are the ones who suffer from policies like this.
In low-income neighborhoods, students sometimes have multiple schools to choose from, but all of these schools may have comparably low performance, because they all suffer from the same funding difficulties and social problems. This can be frustrating for students who have problems at a dropout factory and attempt to transfer to another school to improve their chances at getting an education; when they encounter the same issues at the new school, they may simply give up, rather than attempting to transfer out of the district.
The dropout factory problem can be addressed in a number of ways. Increasing funding and governmental support for schools is important, as is promoting education in disadvantaged communities. Outreach programs for at-risk youth can also contribute to an increased completion rate for education, by showing students their potential and encouraging them to pursue professional careers.
Woman with hand on her hip