What is a Downspout Filter?
A downspout filter generally collects sediment and other foreign bodies from rainwater as it flows off of a roof and then through the downspout. When used in conjunction with gutter screens, a properly installed and maintained filter typically increases the efficiency of rainwater collection, which most often is in a rain barrel. Downspout filters can be placed anywhere from roofline to the top of a rain barrel; they can even be placed within the downspout itself. Some downspout filters can be installed on top of the rain barrel and generally are a two-phase filtering system.
Environmentally conscious homeowners worldwide are paying attention to their water usage. A key element in the drive to reuse a naturally occurring water supply is through the use of rain barrels. These collect rainwater that drains from the roof through a system of gutters and downspouts. Rain barrel systems are sometimes plagued with having too much sediment leaching from the roof, which led to the creation of downspout filter systems to catch leaf fragments and shingle debris. This system can allow a homeowner to dispose of sediment properly while increasing rain barrel collection.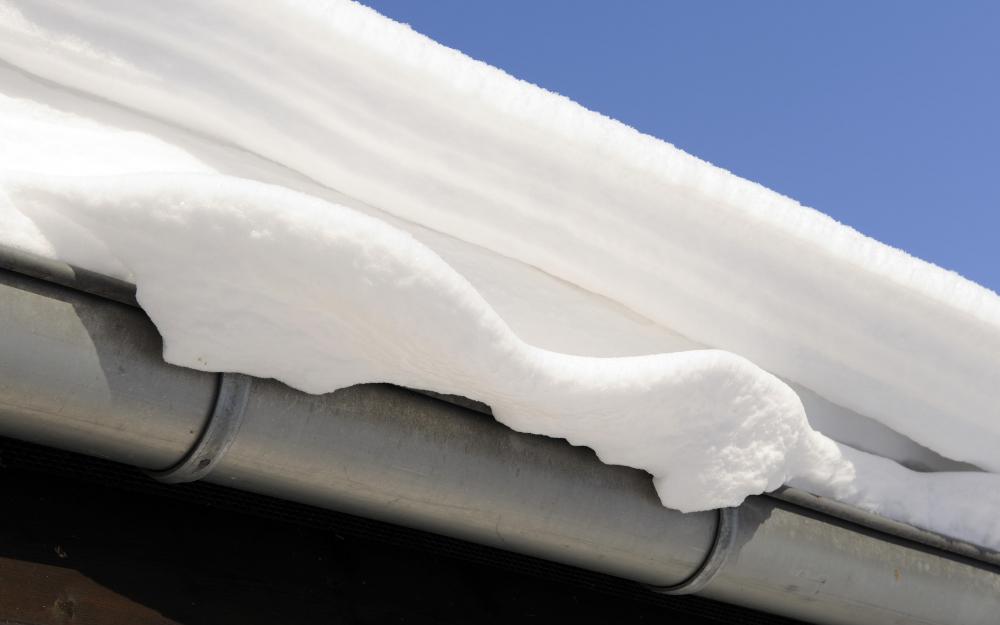 A two-phase filter can be placed anywhere on a downspout, although the design lends itself to being placed close to the gutter line. An upper screen, generally placed at an angle, catches leaves and allows them to fall away. The secondary screen filters smaller sediment out of the passing water flow. Generally, the most aesthetically attractive options are those that are in line with the downspout itself, thereby making the filtration system unobtrusive. Another advantage of a two-phase filter is that they do not have screens that need to be replaced.
Key factors in selecting a downspout filter system include ease of maintenance and knowledge of the items that would be filtered out of the rainwater. Having a filter within easy reach typically is preferable and if few trees are present, a simple one-phase filter placed at eye level could work well. The presence of large trees, however, may make a two-phase downspout filter a better choice.
With most homeowners having an aluminum roof drainage system of gutters and downspouts, there usually is little problem with getting a downspout filter made of similar material. Color selection, however, may be more limited. Homeowners who have polyvinyl chloride (PVC) drainage systems usually have fewer options available. Other less-common alternatives to a downspout filter are wall-mounted or in-ground filters.