What Is a Double French Horn?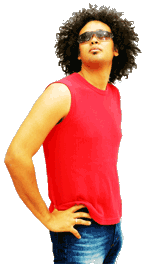 A double French horn is a combination of the B-flat and the F horn. This combination fixed problems with very high notes, as single instruments were very inaccurate. Different manufacturers are preferred depending on location and musician. Traditionally horn music was used to create special effects in music. This is one of the most versatile instruments in the orchestra due to its very large range.
The first double French horn was made in 1897 by a German man named Edmund Kruspe. This new version was made to fix the intonation problems in the higher musical range, where the single horn pitch was very inaccurate and difficult for musicians to master. This instrument is actually a combination of the F and B-flat horn.
The F version of the horn produces deeper, warmer tones while the B-flat version produces higher and brighter tones, all of which are easily played in tune. Each type of tone refers to one side of the instrument. The valve actually changes the length of the instrument which in turn changes the harmonics and pitch.
In Europe, musicians tend to play the double French horn made by Paxman of London or Alexander of Mainz. The Alexander version has a medium size bell, while Paxman models come in a range different sized bells. Each musician will typically have a strong personal preference for a favorite model.
In the United States, the two most commonly used double French horns are the Knopf and Kruspe models. The Knopf version has the fourth valve positioned so that it is played by the pinky finger, while the Kruspe has the valve positioned so it is played by the thumb. This placement of the vale means that the air flow is quite different between the two models.
A double French horn is often found in an orchestra. Originally, the horn was used to create specific, unique sound effects, such as signaling for the hunt. This sound is also used to symbolize distance. Most orchestras will have at least two horn players, though some pieces can call for as many as 20, namely Richard Strauss' Eine Alpinesinfonie.
The different tones and tone coloring make this brass instrument used extensively in fanfares and military music. When the horn is played with long and mellow tones, it is thought to blend very well with woodwind instruments. Professionals describe the double French horn as one of the most versatile orchestral instruments, due to its large range.


Man with hands on his hips