What Is a Domestic Inquiry?
A domestic inquiry is a process in which a company internally investigates events surrounding the conduct of an employee while in the workplace or while the employee is engaging in some type of activity on behalf of the employer. Typically, this type of inquiry has to do with allegations that the employee has engaged in actions that are outside the scope of company ethics and procedures, and represents an attempt on the part of the business to ascertain if any type of misconduct has in fact taken place. Pending the outcome of the domestic inquiry, the employee may be censured in some manner, up to and including job termination.
In many cases, a domestic inquiry is triggered by suspicions of wrongdoing on the part of the employee. Companies normally confine the investigation to the actions of the employee while at the workplace or engaging in work-related activities such as visiting clients or vendors, or running errands as part of his or her work responsibilities. When there is some question regarding employee misconduct, a team of human resource personnel will work with managers to discreetly look into the allegations and determine if there is any merit to them. From there, the procedure for domestic inquiry will sometimes involve retaining the services of a professional investigator if the misconduct involves actions that occur off company premises.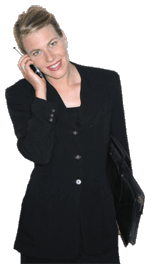 At some point, the subject of the domestic inquiry will be advised of the investigation and provided the opportunity to respond to the allegations, including any information that has been verified up to that point. Human resource personnel along with the employee's immediate manager or supervisor, is often included in this phase of the inquiry. The meeting between company officials and the employee normally takes place in a secure environment, allowing the discussion to occur without making the investigation public.
Should the employee be found guilty of activities that are harmful to the company, appropriate actions may be taken. In the event the actions occurred due to miscommunications between the employee and his or her managers, this is often taken into account, and some sort of remedial action is taken. Relatively minor infractions that create no permanent damage to the company may result in the imposition of an unpaid leave of absences or suspension for a period of time. In more serious situations, such as an employee obtaining and selling a client list to a competitor, the employment of the individual is usually terminated and the evidence uncovered during the course of the domestic inquiry is turned over to legal authorities for prosecution in a court of law.
AS FEATURED ON:
AS FEATURED ON:

Businesswoman talking on a mobile phone