A direct debit is an order an account holder can give a bank, requesting automatic transfers of funds from the account to designated payees. Direct debits are commonly used for things like recurring bills. With a standing order in place, the bills get paid on a set schedule and people do not need to worry about remembering to pay their bills. Direct debits may be one time only transactions or recurring transactions, and the account holder has the option of canceling or reversing the payments if there is a problem.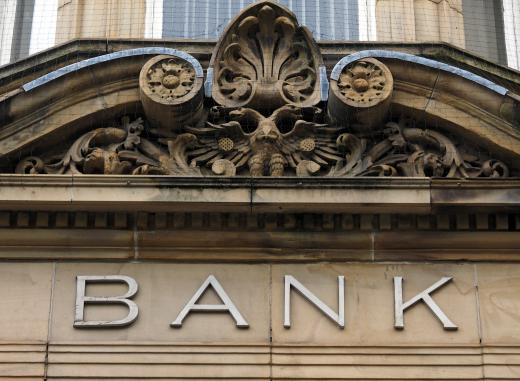 Systems used for direct debit vary, depending on the bank's policies and the nation. Usually, the account holder must fill out an authorization, indicating the payee's name and setting up either a recurring regular payment or indicating that the payee can access the account to transfer funds to cover bills. Recurring regular payments like mortgages and other fixed bills can be set to go out on the same day every month. For fluctuating bills like utilities, the direct debit can be set up to initiate after the statement for a given time period is sent out, in order to give people time to see the statement and plan for the debit.
This is a form of preauthorization, with the account holder allowing a payee to have access to the account for a specific purpose. The authorization can be revoked, but the account holder will need to replace it with another form of payment to remain a customer in good standing. Reversal of payments is also possible, although there is a fee for returning a direct debit. A bank may also limit the number of times a customer can do this. With too many reversals, the bank might not allow the customer to use the account for direct debits any more.
Bank customers can also set up direct debits between their own accounts. People setting up savings plans might automatically transfer money from checking to saving every month, for example. Customers with loans through their banks can arrange to pay off the loan through direct debit, with the bank treating the loan as another account.
Some companies provide a direct debit incentive like a discount on services for customers who use direct debits. The advantage for payees with direct debit is the immediate funds transfer, with no lag. For the person paying bills, direct debit can help people make sure bills are paid on time. The disadvantage is the risk of not having enough money in the account to cover a payment, as might happen if a bill is unusually large or a billing schedule becomes skewed. Account holders must monitor their statements carefully for signs of unusual activity like an accidental double payment.


By: WavebreakMediaMicro

Instead of sitting down to write out checks and mail bills, account holders can make payments directly debited from their account.

By: Pefkos

Many banks offer a direct debit Bill Pay system with their online banking services.