What is a Defensive Stock?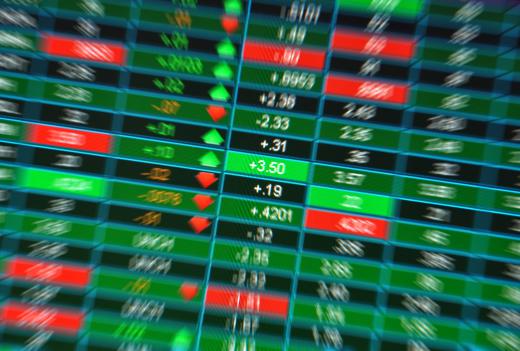 A defensive stock is also known as a non-cyclical stock. They minimize your risk during volatile times or in a bear market. These investment instruments remain stable when market confidence is down or there is a downturn in the overall economic market.
Based on your age and risk tolerance, an investment strategist will advise you what portfolio allocation you should have in order to meet your life goals with emotional comfort. Then when a crisis of confidence occurs in the market, you will be well positioned to ride it through, as your defensive stocks will be able to sustain your portfolio through that time.
A defensive stock is one that is not dependent on expansion or times of affluence in the economic world. A defensive stock is a company whose product will be needed regardless of the economic climate. Necessities such as pharmaceuticals, food, household non-durables, oil, tobacco, utilities and telephones are good defensive stocks.
These stocks will not excel during economic expansions. However, earnings remain stable in these stocks because their products involve the necessities of life. A defensive stock usually pays a good, constant dividend, which makes it more attractive during economic fluctuations when other income might be compromised.
To balance your portfolio, higher risk growth stocks and cyclical stocks will exceed the gains of a defensive stock. They are much more sensitive to the climate of the market. On an average, the cyclical stocks are more likely to pay a dividend than the growth stocks. Both of these types of stocks will falter during an economic downturn.
It is important to remember that a defensive stock will lag behind in an expansion. Therefore, your strongest allocation should be based on your risk tolerance. Then you can make healthy gains with long term investing of your retirement and life goal savings in the stock market.
A defensive stock can also refer to stock of companies that manufacture defense weapons, fighter jets and ammunition. These stocks do not follow the same economic patterns as a non-cyclical defense stock and tend to remain stable through all phases of the market.
Gold stocks are considered a good defensive stock, especially during a bear market. However, they must be monitored carefully and sold before the bull market returns to stocks, as gold will go down at that point.
Typical flight to quality buying during market downturns is rarely satisfying and a balanced portfolio should be maintained during the course of your investment career. Most investment advisors agree that a good defensive strategy is to allocate a portion of your stock portfolio to growth, cyclical and defensive stocks. Then you do not have to chase the market.


By: Stephen VanHorn

Defensive stocks help sustain a person's portfolio during an economic downturn.

By: emiliau

A defensive stock may refer to the stock of companies that manufacture fighter jets.

By: diego cervo

Gold stocks are considered a good defensive stock.

By: Antonioguillem

A defensive stock usually pays a good, constant dividend.

By: dinostock

Defensive stock may include stock in companies that make ammunition.