What is a Deed in Lieu of Foreclosure?
A deed in lieu of foreclosure is an agreement reached between a homeowner and a lender in which the homeowner turns over the deed to the home, and the lender agrees to halt foreclosure proceedings. Negotiating a deed in lieu of foreclosure agreement is a way to avoid foreclosure, but many people view it as a last resort, since it can have a negative impact on the homeowner's credit record. Also, a lender may not be willing to negotiate, as most lenders want cash, not real estate which they will have to manage or sell.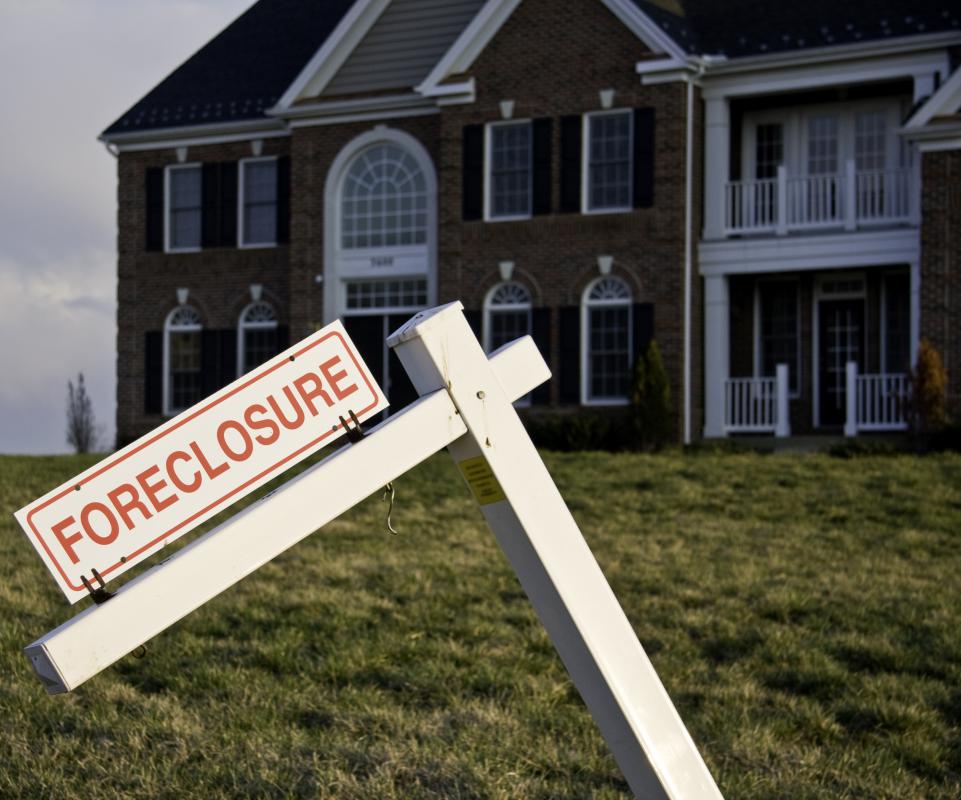 The terms of the agreement can vary considerably, and it is a good idea to firmly negotiate the terms so that both parties understand the agreement. As a general rule, in a deed in lieu of foreclosure settlement, the homeowner signs away the deed, giving the home to the lender, and the lender writes off the homeowner's debt, essentially canceling the mortgage.
However, there are some caveats. For example, a lender may agree to take possession, but it still holds the buyer responsible for the loan, which means that if the lender cannot sell the house for the necessary amount, the buyer will still be liable for the balance. If the debt is not settled with the deed, the deed in lieu of foreclosure will also show up as a black mark on the buyer's credit record, as the loan will be listed as being in default. The forgiven debt may also be subject to income tax, which is something to consider for people who struggle to pay their taxes.
For lenders, a deed in lieu of foreclosure helps to settle a situation fast, and protects them in case the buyer files for bankruptcy. It also tends to produce a property which is in better condition, since people who go through foreclosure proceedings tend to become less interested in caring for their properties, and some people even actively vandalize their properties out of anger, making the property harder to sell.
For homeowners, negotiating a deed in lieu of foreclosure can be used to settle the matter, allowing the buyer to start with a clean slate, if the negotiations are carried out well. It can be helpful to retain a lawyer to make sure that the debt will be forgiven when the deed is signed over. Of course, the agreement also means that the house needs to be vacated immediately, unlike in a foreclosure proceeding, where the homeowner typically has several months of warning to prepare.