There are two types of dealer loans. One type of dealer loan is a loan a financial institution makes to a car dealership. The other type of loan is financing a car dealership grants to a person who wishes to buy a vehicle. The former may involve a large amount of money that helps a car dealership start or grow a business, while the latter typically involves the purchase amount of a single vehicle.
Auto dealership loans are often granted to business people and individuals who want to start new or used car dealerships. They are also granted to those hoping to expand their businesses. In some cases, these loans require borrowers to put commercial real estate up for collateral. In such a case, the loan may be referred to as a collateralized loan. Often, this type of dealer loan is used to finance the inventory of cars the dealership will sell.
Sometimes dealer loans are used to finance more than just vehicles. These loans may also pay for important dealership equipment, such as computer systems and vehicle diagnostic equipment. They may also be used to purchase hoists and new systems for managing a dealership's inventory. They may even be used to pay for upgrades to the dealership's heating and cooling system.
There are many things a bank or financial institution may consider when deciding whether or not to grant a commercial dealer loan. For example, the bank may consider any collateral a business person has and the strength of his business plan. If the business is already in operation, its income, debts, and assets may be considered as well. Personal and business credit reports also play a role in securing commercial dealer loans.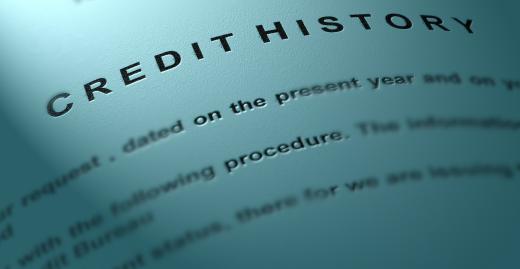 The other type of dealer loan is a loan the car dealership grants to a consumer for the purchase of one of the dealership's vehicles. These loans may require a consumer to provide a down payment. This isn't always the case, however, as many dealerships are willing to offer 100% financing. This type of dealer loan does not usually require collateral.
Car dealerships typically consider a consumer's personal credit history and income when deciding whether or not to grant a vehicle loan. An individual with a better credit history may find it easier to secure attractive loan rates and terms. Likewise, a person with a higher income may be able to qualify for a loan to finance a more expensive car. Each car dealership has its own criteria for approving loan applications. Some will grant loans to those with bad credit, usually at higher loan rates, while others are only willing to finance purchases for people with stellar credit.
AS FEATURED ON:
AS FEATURED ON:

By: Tatiana Belova

Dealership loans may be granted to people wishing to start a car dealership.

By: Andres Rodriguez

Dealer loans granted to customers don't always require collateral.

By: karam miri

Car dealerships usually look at a potential buyer's credit history when deciding whether or not to grant a car loan.