What is a Crochet Hook Gauge?
A crochet hook gauge is a device used to measure the size of crochet hooks and knitting needles. Newer metal and plastic hooks are manufactured with the size directly on them for easy identification. For older hooks or hooks that the size may have worn off, a gauge can be used to properly determine the size.
For hooks that no longer have legible size information or hooks that were made before sizes were put directly on them, a crochet hook gauge can be used to determine the size of the hook. Most gauges can be used to identify the size of both crochet hooks and knitting needles. They can be purchased in craft stores, most places that sell knitting or crochet supplies, and online as well.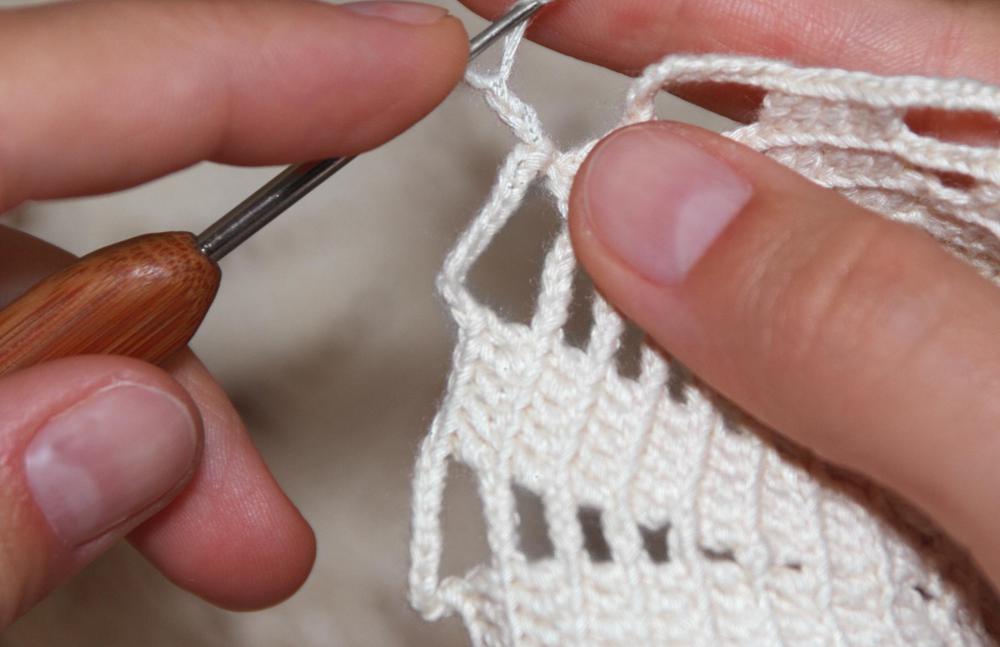 A crochet hook gauge is a handheld chart that can be made from plastic or sturdy cardboard. It has a series of holes, of various sizes, ranging from very small to large. Each hole represents a specific size, and the holes are marked with the gauge size and the corresponding hook size, letter or number and the metric measurement. Most gauges also have a ruler along one side for measuring in inches and millimeters.
To determine the crochet hook size, the hook is inserted into the holes on the gauge. The hole that hook slips into easily, without leaving excess room, is the hole that will properly identify the hook size. The corresponding hook sizes are printed on the crochet hook gauge near each of the holes. Usually, several holes need to be tested to find the proper size information.
The size of a crochet hook is important because it directly affects the size of the finished project. Different patterns require the use of a specific size of hook to ensure that the completed project turns out accurately. For instance, a larger hook may be used to crochet an afghan while a delicate, small hook may be used to crochet a sweater for an infant.
Manufacturers now mark crochet hooks with size information, which is usually located on the flat section of the hook called the thumb rest. On metal and plastic hooks, the size is shown in raised metal or plastic. Crochet hook sizing in the U.S. is made up of a system of letters and numbers, with smaller hooks having numbers and larger hooks having letters that represent their size. Metric measurements, such as 5 mm, are also used for sizing hooks, and they follow a similar system of ascending numbers corresponding with the size of the hook. Newer hooks show both the U.S. letter or number size as well as the metric size.
The right gauge crochet hook and weight yarn is necessary before beginning to crochet.

A smaller hook, combined with a finer yarn, lends itself to more delicate patterns.