What is a Credit Score Rating Scale?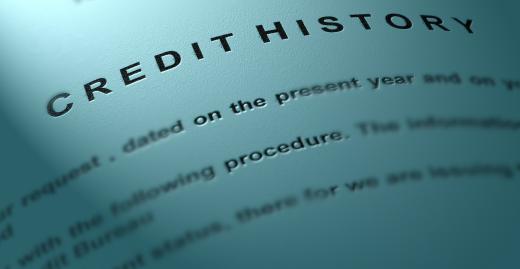 A credit score rating scale is a scale used by creditors to assess an individual's creditworthiness—in other words, a person's likelihood of paying back borrowed sums of money based upon their history of repayment. The credit score rating scale typically runs between numbers 350 and 850, 350 being the absolute worst possible credit score, and 850 representing a flawless score. The most predominantly used method for calculating an individual's score was pioneered by the Fair Isaacs Corporation (FICO). Credit bureaus that use FICO scores, or a similar equivalent, calculate individual scores by aggregating data from lenders, banks and credit card companies. In addition to the FICO scale, some countries and creditors also use a credit score rating scale of zero to nine, in which zero represents no credit history, one represents the best possible credit history, and nine the worst.
Equifax, Experian and TransUnion are the most predominant credit bureaus used throughout the world. Some countries, however, rely on their own national credit bureau. There are also small bureaus which are used in various countries, such as Compuscan in South African nations. In the United States and other countries, lenders and consumers often rely on a combination of credit score ratings. This is because an individual will actually have slightly different credit scores between bureaus such as Equifax, Experian and TransUnion. The difference between the different bureau's scores isn't usually significant, but it exists because different bureaus work with different financial partners and, therefore, have slightly different sets of financial data.
Whatever scale is used, the credit score rating scale can bear one of the most significant impacts on one's life. It tells creditors and lenders whether a person is fit to buy a house or a car, or whether they're likely to be responsible tenants in a rental apartment. In other words, it holds much of the key to a person's financial future. People with bad credit can still thrive financially, but they may face more obstacles, having to accrue financial stability with restricted access to the benefits of installment and revolving credit.
A good score on the credit score rating scale is attained, and maintained, by making timely payments on credit cards and any installment loans, which are loans for such items as cars, school and homes. It's not possible to achieve a good credit score simply by not using credit; a good score is based in part on an established history of credit. This doesn't mean one should start racking up debt—that may lead to a bad score and possible financial ruin. The occasional use of and prompt repayment on a credit card to establish a revolving credit line is really all it takes to achieve a good score.


By: karam miri

A good credit score is based in part on an established history of credit.

By: neirfy

The credit score rating scale, with 350 at the low end and 850 at the high end, asseses the consumer's credit worthiness based on credit history.