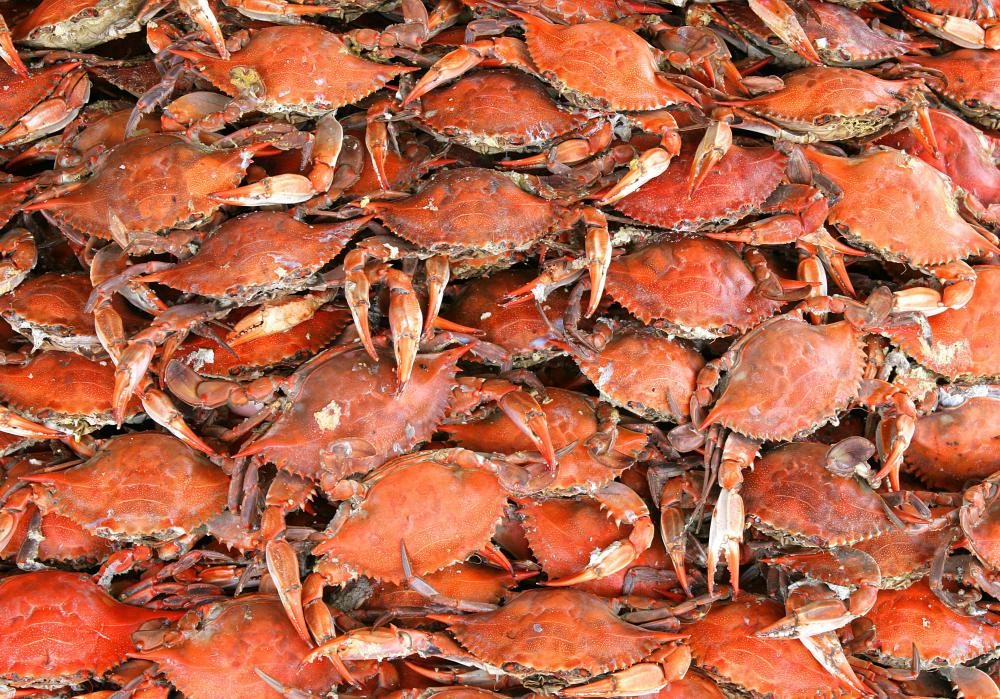 A crab boil can refer to two things: a social event, and a cooking technique. The two are often combined, especially in the American south and along coastal regions of the United States. A crab boil is a messy and often congenial process, and is best done with a group of people to make the effort worth it. It also requires high quality fresh crab, and is best done during the season.
The social event may also be called a seafood boil, a clam bake, or any number of regional terms. As a general rule, a crab boil for a group may be the focus of a party, family reunion, celebration, or fund raising event. Usually multiple types of seafood such as shrimp, lobsters, crawfish, clams, mussels, and others are featured, and they may be boiled, baked, or eaten raw, depending on species and personal taste. Some crab boils around the Unites States are very well known, and attract thousands of people annually.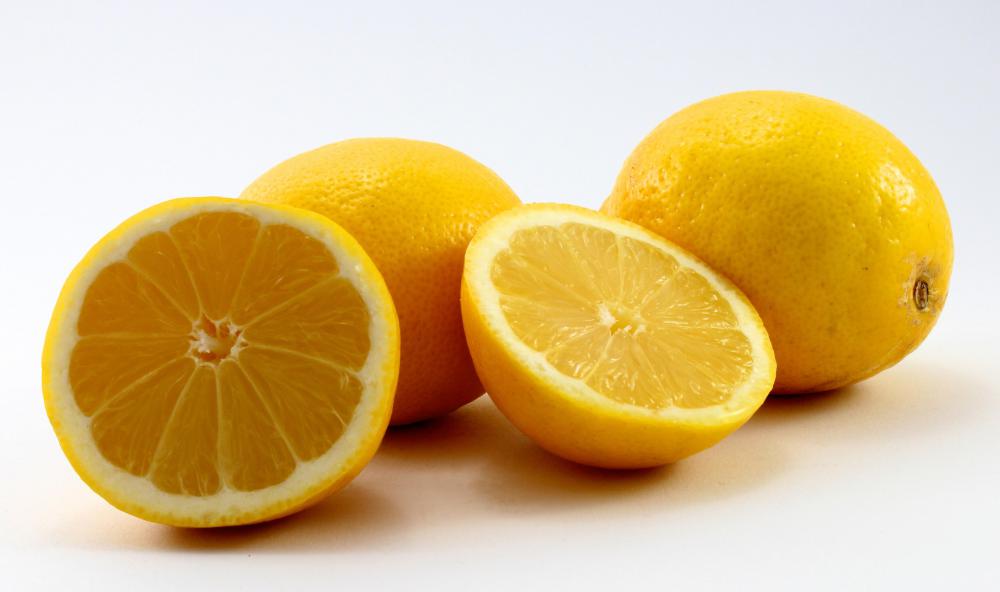 As a cooking technique, a crab boil involves adding seasonings to a boiling pot of water and then inserting crabs to cook. This technique can also be used for other seafood, and is often used to make a large batch of seafood and mixed vegetables. Typically, the seasoning is spicy, and the seafood may be served with an array of spicy sauces, as well, especially in Creole neighborhoods. Most often, the results of a crab boil are piled on a central platter, and diners eat communally, discarding shells and other inedible parts in another container.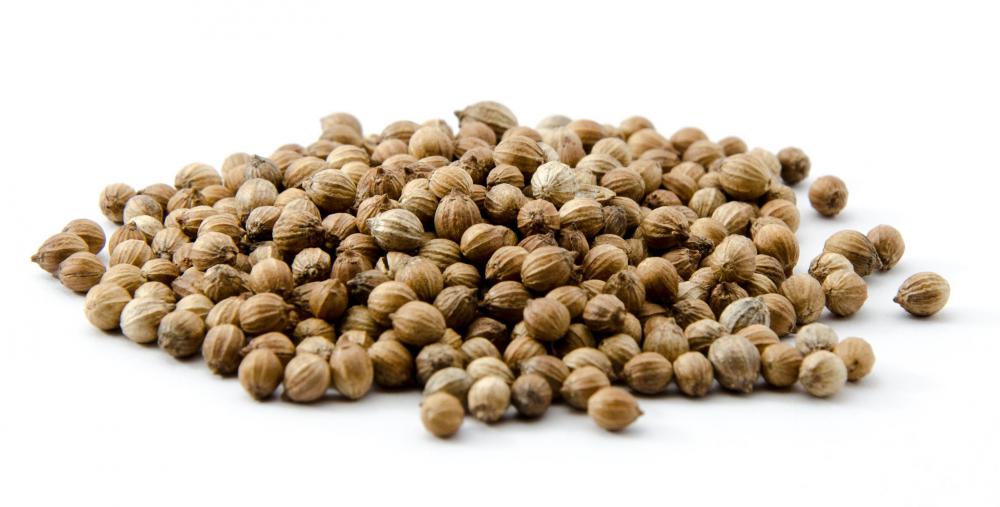 Especially in the American South, it is easy to find crab boiling spices pre-packaged in packets which can simply be dropped into the boiling water. In other cases, cooks prefer to make their own spice blends, or use herbs for crab boil, for a slightly different flavor. Common accompaniments for the cooked seafood are lemons, herbed butter, and cocktail sauce.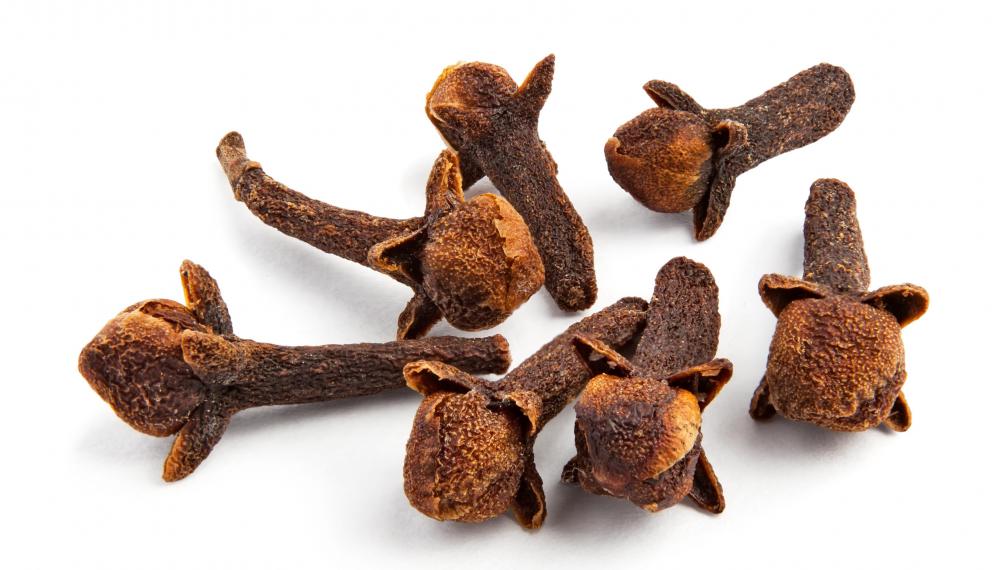 To make a crab boil, start by assembling fresh live crabs and or other seafood if desired, keeping the seafood in coolers until ready to use. Get a large pot with a fitted strainer and fill it with fresh water. Bring the water to a boil, and then add the spices, allowing them to cook for around 10 minutes so that the water changes color and has a spicy scent. Next, add the ingredients in the crab boil, putting longer cooking foods in the strainer first. Crabs take around 15-20 minutes to cook, and some cooks like to let them soak in the water for up to an hour before serving, so that they absorb more flavor.
For cooks who do not have access to spices for crab boil, or those who want to make their own, try blending two teaspoons each of black peppercorns, mustard seeds, dill seeds, coriander seeds, and whole cloves. Add two tablespoons of salt, several crushed dried bay leaves, one to two teaspoons of ground cayenne pepper, and fresh ginger. Enclose the spices in a cheesecloth bag for the boiling process, and discard after use.
By: Gordon Logue

Boiled crabs.

By: antonio scarpi

Mussels, which are often served at a crab boil.

By: Britta Laser

Lemons, which are often served with a crab boil.

By: areif

Spices for a crab boil typically include coriander.

By: bergamont

Whole cloves can be used to season the water for a crab boil.

By: roblan

To boil a crab, bring water to boil and mix in crab and seasonings.

By: tdoes

Steamed crabs are boiled whole in specially seasoned water.