A cover crop, also called "green manure," refers to any annual, perennial, or biannual plant that is grown as a monoculture or polyculture. This is often done in order to combat various sustainable agriculture conditions. When crops are grown in this manner, soil fertility, water, weeds, pests, and diseases are effectively managed.
Cover crops can make soil more fertile by increasing certain elements within the soil. By growing and adding a cover crop to soil, scientists and farmers have found that soil quality is greatly raised. When these crops are allowed to grow over long periods of time, soil fertility is additionally heightened.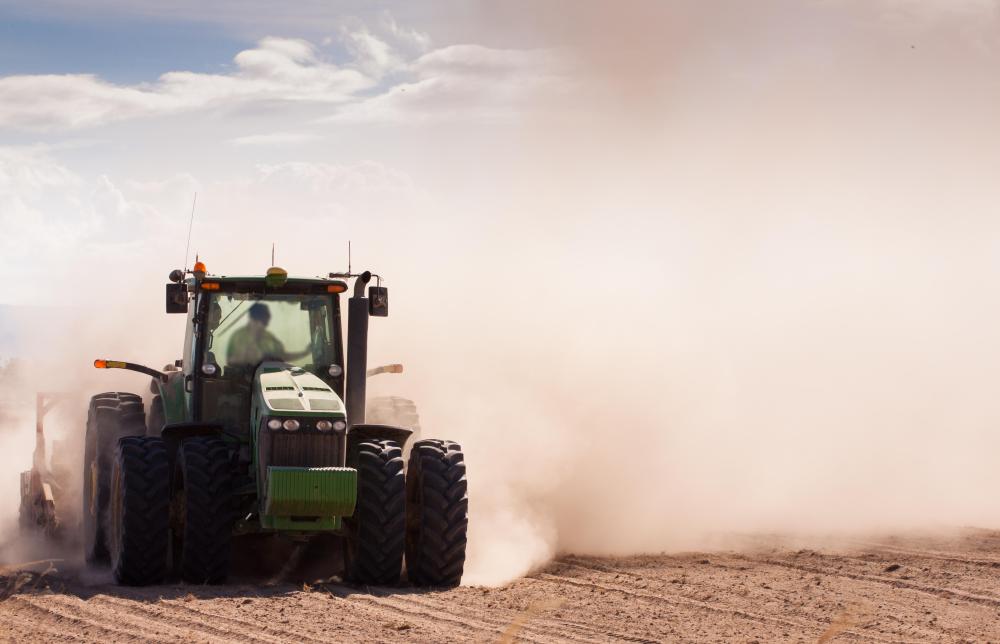 Not only do these crops increase soil quality, but they also play a large part in helping the environment. When a cover crop is planted, the amount of water that comes from a large field is reduced. This reduction prevents crop water from infiltrating rivers and other bodies of water, which could cause environmental harm.
In addition, cover crops also prevent weeds from growing and germinating. Since green manure crops are often stronger than any weed, these crops tend to kill weeds before they have had a chance to fully grow. When cover crops compete with weeds, the result is often the death of any weeds that have attempted to take over a field. Thus, farmers rely heavily upon these crops to control weed problems.
Likewise, a cover crop also has the ability to rid a field of any disease. These crops often quash diseases before they have had a chance to grow. Plants within the mustard family are especially effective when it comes to ridding a field of any impending diseases. Another great advantage of a cover crop is pest management.
By tricking various pests and predators into infiltrating a cover crop, rather than a food crop, pests become disinterested in the real crop. When pests begin to hide amongst cover crops, farmers can then remove these pests using insecticides. Some farmers may also use cover crops in order to encourage wildlife.
Since cover crops are not considered of high value, birds, and other species, that build nests inside of cover crops are not considered a threat or danger to farmers. Thus, many farmers allow wildlife to inhabit cover crop areas. In this manner, cover crops help to increase the number of wild animals that visit farms by providing shelter, nesting grounds, and a safe haven from other predators.