A coracle is a type of primitive boat which many people associate with Wales and traditional Welsh culture. In fact, coracles can be found all over the world, including in places like India, Vietnam, and North America, and the Welsh may have borrowed the design from the Irish; they certainly borrowed the word corwgl from the Irish curach. Coracles can be seen in active use in many regions of the world for transport, fishing, and novelty.
The design of the coracle is very basic. It consists of a frame made from willow, wicker, or similar materials lashed together, with a waterproof material stretched over the frame. Skins were used historically, while modern coracles may use various fabrics, plastics, and other material. The boat is typically just large enough to accommodate a single person who handles the operation of the coracle, which may be powered with one or two oars, depending on the region and the preference of the boater.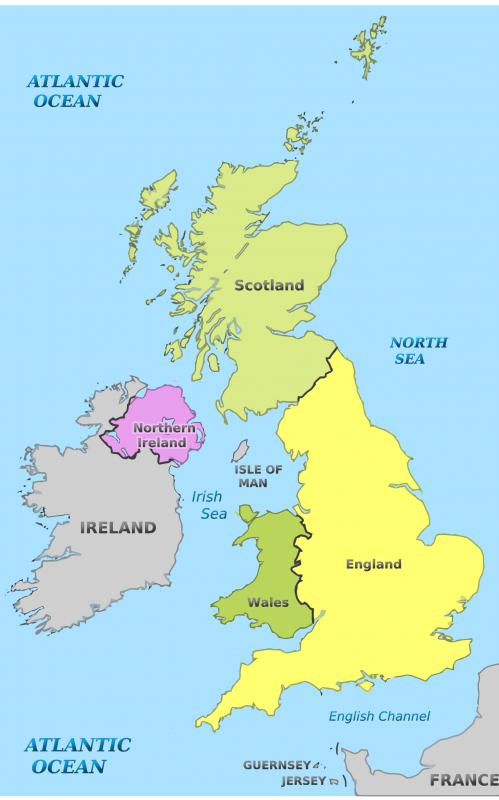 Coracles lack a keel, with steering being managed by manipulating the oars. The shape of the boat varies, depending on the region. Some are almost round, while others are more ovoid, with blunt noses. Many look look rather a lot like half a nut shell, with a bowl-like design. The sides of the boat sit high in the water when the coracle is empty, giving the boat some room to settle when people and goods are loaded inside. The boat may also have structures designed as handles to make it easier to transport.
Archaeological evidence shows that many cultures developed boats of this design. The lightweight simplicity of the coracle makes it easy for a single person to handle, and the boat can also easily be carried over portages and carried home at the end of the day. While the boat may not accommodate passengers or a heavy load, the convenience can make up for this.
Many coracles are used on inland waterways such as lakes and streams. Some fishing cultures utilize these boats for fishing, both recreational and commercial, and these boats are also used to move lightweight loads around, and as a form of transport. Some regions have abandoned the use of the coracle for transport, but may use these boats as a novelty. In Wales, for example, demonstration boating with coracles may be a part of Welsh history celebrations and tourist events which are designed to spark interest in Welsh culture.
The Welsh coracle is a circular, wicker or willow frame boat that is often used for fishing.

Coracles are commonly associated with Wales.

Though coracles are associated with Wales, a similar vessel, known as a curragh, is associated with Ireland.