What is a Conversion Privilege?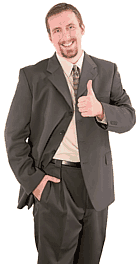 The conversion privilege is a provision that is included in many different types of insurance policies. Essentially, the conversion privilege commits the issuer of the insurance coverage to renew the policy for at least a minimum amount of time with no regard for any changes to the physical or emotional health of the insured party. The presence of a conversion privilege effectively helps to prevent persons from losing insurance coverage when health issues occur.
Sometimes referred to as a guaranteed renewable insurance policy or convertible term insurance coverage, the conversion privilege can also assist persons who need to convert from a group insurance policy to personal coverage. As an example, if an individual was covered by a group health plan and is no longer eligible to participate due to job termination, the insurance provider may offer the person conversion to a private policy without requiring that a physical examination be conducted.
There are some limitations on conversion privilege. Most examples of this type of provision do not offer continuous privileges past a give period of time. This means that the insured party may still be dropped from coverage once the provisions within the terms of the policy are fulfilled. In the event that the conversion privilege has to do with moving from a group plan to a private plan, there is usually a short window of opportunity for the individual to make the change. If the change is not made within an acceptable amount of time, the party will be viewed as a new applicant and be subject to the need to have a full physical examination under the direction of a physician authorized by the insurance company.
In most cases, the use of a conversion privilege is meant to protect both the insured and the insurer from encountering situations where there is a significant amount of risk or inconvenience for either party. For the insured, the ability to enjoy continued coverage even when employment is terminated or health status changes is a great benefit. At the same time, the conditions inherent in the structure of the conversion privilege help to prevent abuse of the insurance coverage and thus provide a degree of protection for the insurance company that issues the coverage.


Businessman giving a thumbs-up