What is a Control Account?
A control account is a summary account within a financial general ledger that accumulates the details of an account in a subsidiary ledger — general ledgers track all of the financial transactions within a company. The information managed in a subsidiary ledger is the detail supporting the information on the general ledger. Subsidiary ledgers are used to track a variety of items that accumulate on a general ledger, including accounts receivable, accounts payable, inventory, and revenue. In addition to transaction amounts, the subsidiary ledgers will often include names, locations, descriptions, and dates. Each of the subsidiary ledger items typically will have a control account on the general ledger.
Accounting departments use the trial balances generated from the general ledger when accumulating monthly, quarterly, and annual financial data. Generally, accounting departments rarely require the type of detail tracked in a subsidiary ledger. For example, an accounts receivable department will need to be able to access customer information, such as a phone number, in order to potentially contact a customer regarding unpaid balances. The accounting department, however, under most situations, would prefer to see totals of outstanding receivables and not the customer information tied to specific transactions. Whenever an accounts receivable department updates an amount due in a customer record, the control account in the general ledger is updated with the change, which provides readily available access to the total accounts receivable.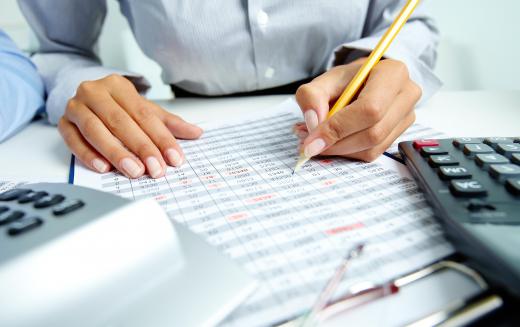 A control account is updated when the subsidiary ledgers systematically transfer information to the general ledger. The timing of updates to control accounts depend on various factors, including the complexity of the systems involved, the size of the corporation, and even the scheduling of month-end accounting close activities. In larger corporations, the general ledger system will typically be its own independent software system, separate from the subsidiary ledgers tracking transactions for items such as accounts receivable or inventory. The control accounts in situations such as this might not be up-to-date throughout the month because the scheduling of the transfer of information between the subsidiary ledger and the general ledger is not real-time. Smaller businesses may not have the same issue because the general ledgers and subsidiary ledgers could be included in one software package.
One of the benefits of control accounts is the potential for an increase in segregation of duties, which is useful in helping to limit error and fraud. Oftentimes, the individuals required to track the data in the subsidiary ledgers are separate from those accumulating the financial data. As such, when the financial statements are created, reconciliations between control accounts and subsidiary ledgers will be conducted to ensure the correct balance is reported for a particular line item. Ultimately, control accounts allow for easier and quicker accumulation of financial data for accounting departments.
AS FEATURED ON:
AS FEATURED ON:

By: pressmaster

A control account is updated when the subsidiary ledgers systematically transfer information to the general ledger.