What is a Contractor's Lien?
A contractor's lien is a statutory right that allows a person or company to file a lien against a piece of property to protect a contractor's right to receive payment for services or materials provided. When a contractor files a lien, it creates a security interest against the property. The security interest prevents the property owner from selling the property unless the debt to the contractor is satisfied. If the property owner fails to pay the debt, the contractor may initiate foreclosure proceedings on the property to obtain payment for services or materials provided.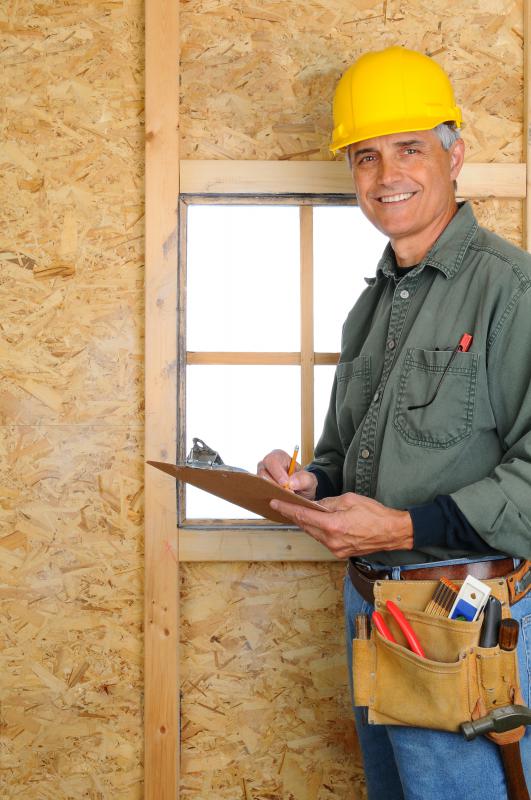 The law to impose a contractor's lien varies by jurisdiction. A statute typically will define who has the right to file the lien and what the foreclosure procedures will be. The statute generally will define a contractor as any person, including business entities, that provides services or materials in the construction of a building. This includes architects, general contractors, sub-contractors and builders or any other person involved in the construction of a building or improvement of a property. Court decisions will further define or clarify who may or may not file a contractor's lien under a statute.
Some jurisdictions require that the person filing a contractor's lien be a licensed contractor for the lien to be valid. If a contractor performs work and does not have a valid license from the jurisdiction to perform such work, then a court will deem the contractor's lien invalid. A contractor operating without a license may also suffer fines or other criminal penalties.
Before filing a contractor's lien, many jurisdictions require that the contractor provide notice to the property owner. This requirement is a notice of intent to file a lien. Statutes will typically specify what information a contractor must provide in the notice. The law will also require a contractor to provide notice within certain timeframes for a contractor to recover the full value of a lien. If a contractor fails to provide notice as required by the jurisdiction's statute, then the contractor's lien may not be enforceable.
The person or business must file the contractor's lien with the county in which the property is located. The county clerk will take the lien, stamp it with the date and time, and record the lien with the county records. If the contractor's lien was filed in accordance with the laws of the jurisdiction, the property owner will then have to take appropriate measures to cancel the lien by making payments or raising appropriate challenges in court to remove the lien.