What is a Conditioner Treatment?
A conditioner treatment is a hair care product that is a bit more intensive or targeted than conditioner or cream rinse that is meant to be used on a daily basis. This kind of treatment may be used to help restore shine and body to hair that is brittle and dry. It may also be used to help manage dandruff. Conditioner treatment is formulated for various types of hair. For best results, it is important to choose a conditioner treatment that is formulated for one's hair type as well as one's hair issues.
In addition to treating dry and brittle hair, conditioner treatment can also be used to help protect the hue of hair that has been color treated. It can also be used to keep processed hair from breaking or developing split ends. For best results, follow the instructions on the product packaging, but many conditioner treatments are intended for weekly use.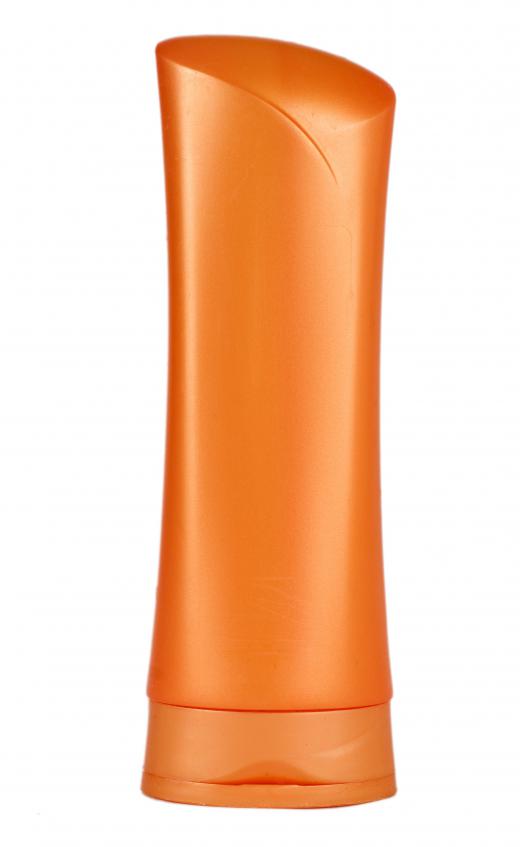 There are various ways that conditioner treatment can be applied. In many cases, the product can be used in the shower or in the bath. The difference between the application of this kind of conditioner treatment and the application of other kinds of hair conditioners is the length of time that it is meant to remain on the hair. Some kinds of conditioner treatments may be left on the hair for as long as 20 minutes. It is usually recommended that one use a plastic comb with wide teeth to help draw the product through the hair after it has been applied.
Other kinds of conditioner treatment may be left in the hair. Whereas products that are meant to be used in the shower are generally much thicker than regular conditioner or cream rinse, leave-in conditioner is thin. This kind of conditioner treatment is meant to be applied to hair that has been washed and towel-dried but is still rather damp. After the product has been applied to the hair, it should be combed or brushed through the hair just as with thicker products.
Another kind of conditioner treatment is a hot oil treatment. This product is made up of various oils that are meant to nourish the hair. In many cases the oil is sold in single-use capsules. Before applying the oil to the hair, a capsule is placed in a cup or bowl of hot water for a few minutes. Then the treatment is applied to the hair, left to sink in for a set period of time, and then rinsed out.
AS FEATURED ON:
AS FEATURED ON:

By: Irina Brinza

A bottle of conditioner.

By: Anastasia Tsarskaya

A thickening conditioner may help add volume and body to a person's hair.

By: Laurent Hamels

Conditioners can prevent breakage and split ends.