What is a Computer Analyst?
A computer analyst is someone who has advanced computer, project management, and communication skills. They are often specialists in a specific computer software or business process. He or her role is to provide advice, expertise, and leadership in the development, installation, and management of computer systems.
People who report the greatest satisfaction as a computer analyst are detail-oriented, enjoy working with computers, and are skilled problem solvers. Analysts are sometimes known as computer software analysts or computer system analysts. The actual jobs are very similar, with the difference in title being more a reflection of the regional preferences than an indicator of the job requirements.
In a typical workweek, a computer analyst is responsible for planning, installing, and developing new software or processes, reconfiguring existing tools for a new purpose, connecting multiple systems, and completing quality assurance testing. The work of the analyst is centered on the computer software and network environment.
The most common educational background required to become a computer analyst is a degree or diploma in computer science, computer programming, or systems analysis. These programs are typically three to four years in length. Admissions requirements to these types of programs include courses in math, computers, communications, and technology.
Teamwork is a large part of a computer analyst job, and communication skills are very important. The growth of the technology sector has resulted in an increase in jobs in this field, as well as higher expectations. Information technology staff is now expected to combine both technical and interpersonal skills.
In order to secure a job as a computer analyst, you will need a combination of education and experience. The education can be obtained from a wide range of universities, community and career colleges. Many of these programs have an experience component, where cooperative or internship job opportunities are available to students. As with all information technology professionals, computer analysts are required to keep their skills updated, registering for courses and certifications as technology changes.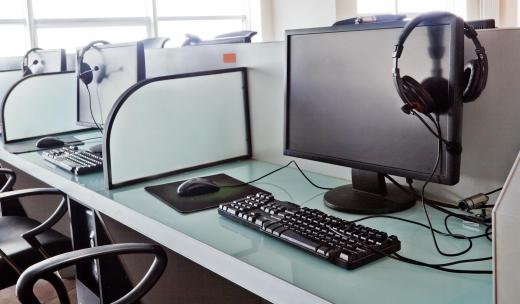 Many people complete advanced certificates or master's degrees in management in order to move up in an information technology environment. The career options available are very dependent upon the level of education completed and areas of focus. For example, an analyst who has specialized in payroll systems can take a human resources professional certification to increase employment options and salary range.


By: chaoss

A computer analyst might specialize in a specific type of software.

By: auremar

A computer analyst needs to be skilled at teamworking.

By: Monkey Business

Computer analysts are typically in charge of managing the computer systems of the companies for which the work.

By: 06photo

Computer analysts may help businesses set up office networks.

By: pst

A degree in computer science may be necessary to become a computer analyst.