Compost pails, also known as compost keepers, are used to collect food scraps in your house for later transport to the compost pile. Most compost pails have an odor-free feature, preventing smells from escaping into your house. When placed in a regular container, foods such as garlic and onions will fill the house with a strong sulfuric odor. Compost pails allow you to store the old food in an attractive container that will hold in the odors.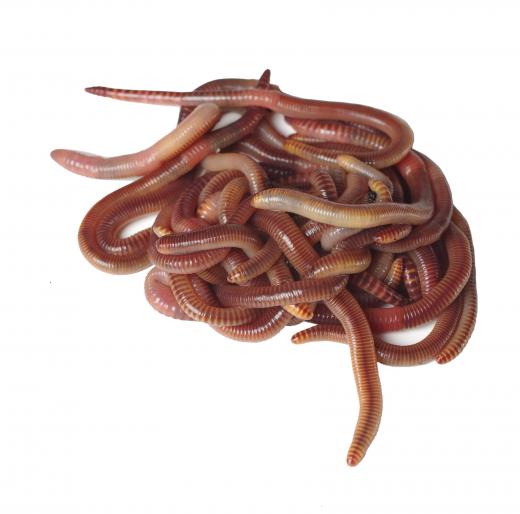 There are several types of compost pails to meet the needs of every household. They include the ceramic, stainless steel, endurance, and odor-free compost pail. All of these pails serve the basic purpose of storing and transporting compost, but they each have individual features that make them more desirable than the others.
The ceramic compost pail is one of the most popular of the pails. It is the least expensive and works efficiently. It has a snug fitting lid to prevent odors from escaping and dual charcoal filters for odor absorption. Ceramic compost pails are dishwasher safe. This pail comes in a large variety of colors to match almost any kitchen decor.
Stainless steel compost pails come in a large, one gallon (3.79L) size. Many people appreciate stainless steel because it doesn't rust or take on the colors of the food stored in it. They match many modern day appliances and can be polished to a shine. Most stainless steel compost pails have two charcoal filters and vented lids to control odor.
Endurance compost pails are 11 (27.94cm) inches tall by seven inches (17.78cm) in diameter. These pails are great for people who like a fluted and shiny appearance. They have a heavy duty handle and are composed of 18/8 stainless steel. Like the other pails, they have two replaceable charcoal filters.
Copper finish compost pails are some of the most expensive. They hold five quarts (4.73L) of waste and are nine inches (22.86cm) tall. This compost pail is popular among those who like an antique look. It uses two charcoal filters that last approximately four months.
Odor-free compost pails are mounted under your kitchen sink. They are used with liners, much like trash cans. Many people prefer this compost pail because it can hold up to 1.5 gallons (5.68L) of scraps and isn't visible in the kitchen, helping to reduce clutter. This pail uses one charcoal filter that can last up to three months.


By: Patryssia

A compost pail.

By: Witold Krasowski

Earthworms may help facilitate the composting process by aerating and providing nutrients to the soil.

By: pashyksv

Compost can be used as a valuable fertilizing agent in a garden.