A company car is a vehicle issued by a company to an employee. Company cars may be issued for any number of reasons, such as to serve as a bonus or as additional compensation to an employee. They may also be issued because they are a necessary tool for completing a job.
Top level executives, managers, or others in a relatively high position in a company may be issued a company car. When this occurs, the car is usually issued as a form of bonus or compensation. The car remains in the company's name and the company is the owner, but the employee to whom the car is issued is entitled to drive it.
When the company allows an employee to use the car for his personal use, the employee receives the benefit of a vehicle so that employee does not have to purchase his own vehicle. This is a form of compensation, but is not taxable, so it can be a great incentive. The company also pays for insurance and usually for maintenance and repairs on the car as well, although the employee is typically responsible for his own gas.
Company cars are routinely issued to high-level employees in the rental car industry. In many situations, managers and other employees are able to choose a car from the rental car lot to drive, although they may have to switch cars periodically. Auto dealerships also commonly issue company cars to employees.
Other industries can provide a company car to employees as well, even if their business model or purpose does not involve vehicles. In some large cities, a company car is also issued with a driver. For example, in New York City, many high-level executives are offered the service of a car and driver by their companies.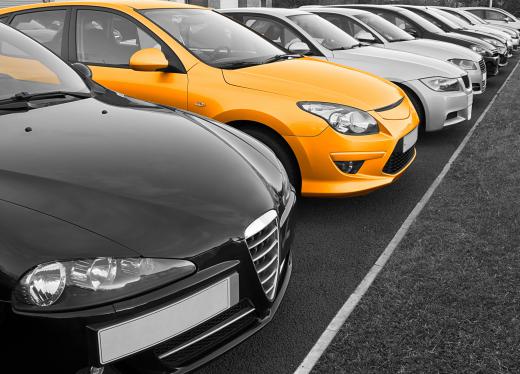 A company may also issue a company car to an employee if a vehicle is required to perform his job. For example, a limo driver may drive a company-owned car as he performs the main part of his job. In this context, the employee generally is not entitled to use the vehicle for his own personal use and is restricted to using the car for specified business purposes.
A company that issues multiple company cars usually purchases a fleet insurance policy in order to insure the vehicle. This is optional, however. In most cases, the employer also has the option of insuring each vehicle individually.
AS FEATURED ON:
AS FEATURED ON:

By: Vadim Andrushchenko

Limousine drivers may use a company car while on duty.

By: uwimages

Employees who drive company cars are usually not responsible for the cost of maintaining the vehicle.

By: stocksolutions

A company may purchase a fleet of cars for employee use.

By: witthaya

In New York City, many high-level executives are offered the service of a car and driver by their companies.