What is a Collateral Assignment?
Collateral assignment is the transfer of ownership rights of an asset from a borrower to a lender, in exchange for the granting of some type of loan. Often, the borrower retains possession of the asset, with the understanding that the use or disposition of that asset must be managed with the consent and approval of the lender. Once the loan is repaid in full, the lender relinquishes the collateral assignment, and the borrower has full ownership and control of the asset once again.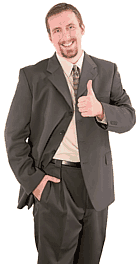 The terms related to the collateral assignment in a loan situation will vary somewhat, based on prevailing laws and regulations that apply in the area where the loan is established, and the provisions that both lender and borrower agree to include in the loan contract. Once established, both parties commit to specific duties and responsibilities that they will carry out as long as the contract is in effect. This includes the process of managing the collateral assignment in accordance with the terms specified in the loan contract.
A collateral assignment is one of the means whereby the degree of risk assumed by the lender is kept to a minimum. In the event that the borrower defaults on the loan, the lender can exercise his or her rights to the asset pledged as collateral, and use the proceeds from the sale of that asset to settle the outstanding balance of the debt, plus any expenses incurred as a result of collection attempts. Depending on the terms of the contract, the lender may be able to retain any additional funds generated by the sale of the asset, or be required to forward those additional funds to the original owner.
One common example of collateral assignment has to do with the use of a life insurance policy as the security for a loan. Lenders will often accept the cash value of the policy as collateral for a loan. Once the borrower repays the loan in full, the lender relinquishes any rights to the cash value of the policy. In the event that the borrower dies before the total amount of the loan is repaid, the lender generally receives whatever portion of the proceeds from the policy is needed to pay off the loan in full. Any remaining proceeds are then forwarded to the beneficiary named on the policy, thus settling one of the debts that would otherwise remain payable by the estate of the deceased party.