What Is a CNC Router Table?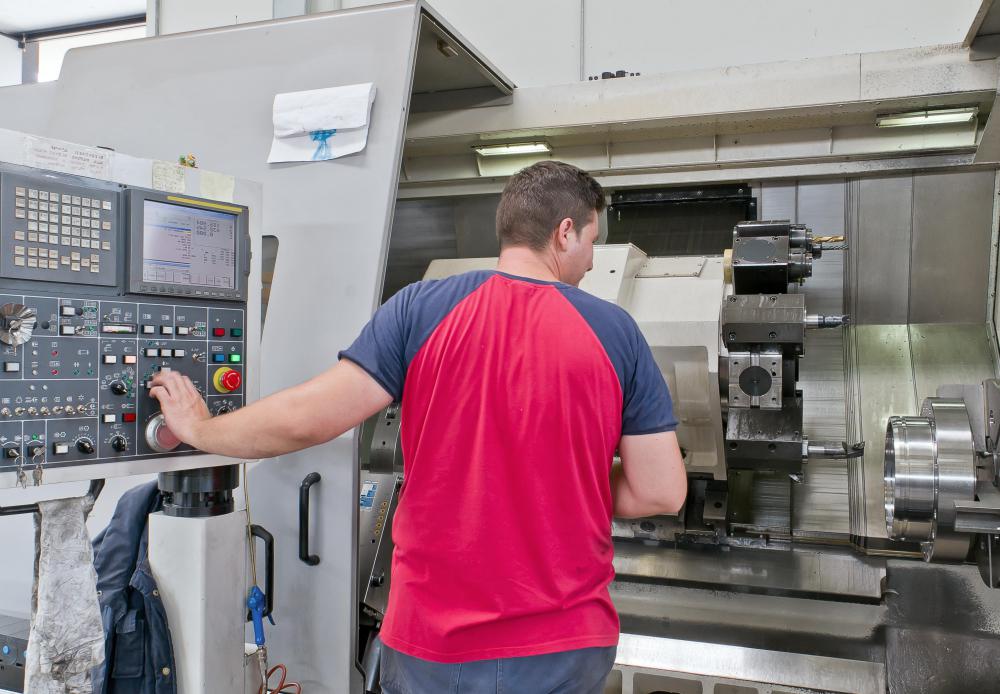 A computerized numerical control or CNC router table combines a router, a movable frame, and work table, and is computer operated. The purpose of a CNC router table is to make plunge cuts into materials, create finished edges on surfaces, or etch three-dimensional designs on a work surface. Machinists use CNC routers for cutting, shaping, and trimming the surface of plastics, soft metals, and wood.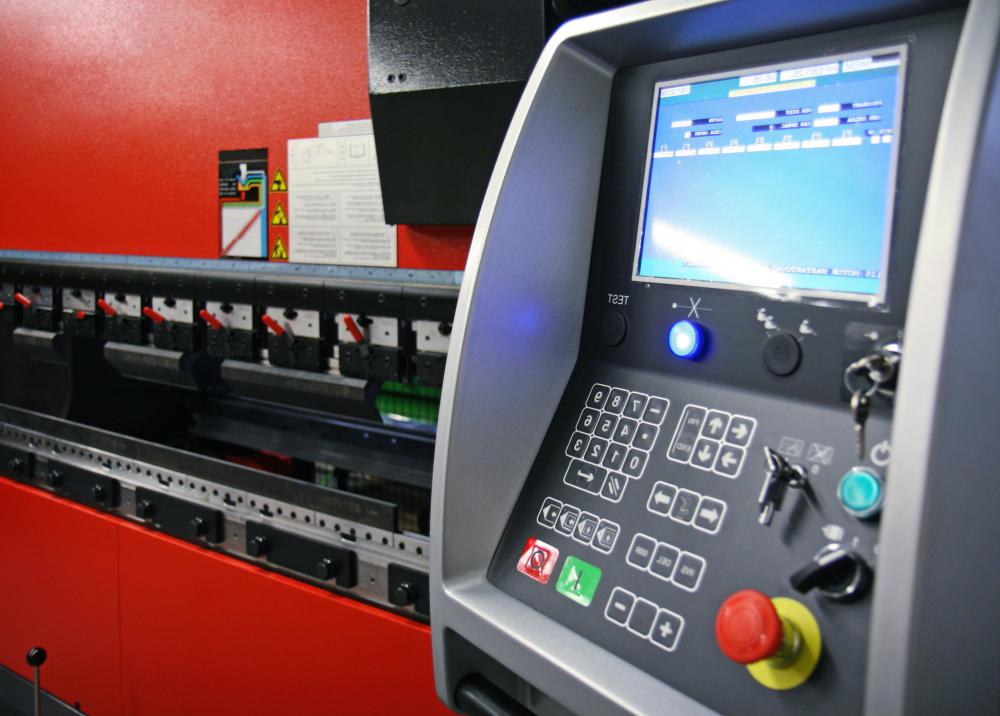 CNC router parts basically consist of an air or electric operated motor that rotates the shaft. Extending off the motor is a base plate. The shaft extends from the motor and through the base plate. A collet at the end of the shaft holds the cutting tool, commonly known as the bit. Bits typically range from 0.2 inches (6 millimeters) to 0.5 inches (12.7 millimeters) in diameter and are classified as fluted, helical, or profile.
The bit fits into the collet at varying depths depending on the depth of the cut desired, though this feature is more frequently used on hand held types of routers. Routers can have variable speeds ranging from 8,000 to 30,000 rotations per minute. When mounted on a stationary table, this type of CNC machine is referred to as a fixed router.
The table may be stationary or move back and forth on the x-axis. Stationary tables usually have a motorized frame, or gantry, mounted beneath the base that moves freely back and forth on the x-axis. The workplace table is commonly horizontal and flat, but routers may be mounted over lathe type spindles. The router is mounted to the gantry, which moves the cutting tool back and forth on the y-axis. The router typically moves up and down on the z-axis as well.
Some motorized tables perform back and forth movements along the x-axis while the gantry moves up and down along the y-axis. Equipped with computer aided design and manufacturing (CAD/CAM) software, laptop or tabletop computers direct the motion of the moving parts. Using CNC routers involves familiarity with the software that relays information to the router that performs preprogrammed or manually programmed cuts on the CNC router table.
Hobbyists' tabletop CNC routers are generally small enough to sit on top of a workbench. A commercial sized CNC router table typically stands freely and has a worktable measuring 5 feet (1.5 meters) wide and 10 or more feet (3 meters) in length. These large CNC routers may have multiple router heads capable of performing cuts simultaneously. Some CNC machines also have vacuum devices that automatically remove shavings and debris.
By: Giovanni Burlini

Some industrial CNC routers have multiple heads, which make them capable of multiple cuts at one time.

By: Zbynek Jirousek

All CNC devices use some kind of electronic software and controller electronics in order to perform their automated cuts.

By: Maurizio Targhetta

A CNC machinist must be skilled at programming, testing and adjusting the equipment to produce the desired results.