What is a Class of Options?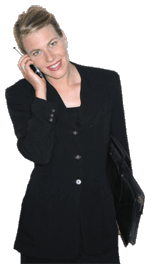 A class of options involves the creation of option contracts that are of a single style and type. Exercising the options will involve making use of investments that are identified with the same underlying security. The ultimate goal of exercising a class of options is to maximize the return that is derived from the underlying security.
Part of the essential working process for a class of options is to ensure that all components of the transaction involve the same style of option. This will mean that since all styles are American, European, or capped in nature, the rate of conversion is identical. Making use of the same style for all aspects of the transaction will greatly streamline the overall process for both the investor and for the broker who carries out the executed order.
Along with keeping all components associated with the same style, a class of options also calls for the use of a single type as well. The type may be either put options or call options as long as the usage is consistent. Again, this will streamline the process for the broker, and ensure the orderly transfer of options to the new owner.
The advantage to a class of options approach by an investor is that the process creates a situation where there is an excellent chance of maximizing returns. The success of the strategy has a great deal to do with the underlying security. If that security is considered to be strong and possess an excellent chance for growth, then the class of options can make it possible to capitalize on this situation. By engaging in either a call option or a put option to buy and sell stocks with the same underlying security, it is possible to exchange more costly stocks for more shares of a lower priced stock. This can result in the investor earning more money when the value of the underlying security begins to increase.


Businesswoman talking on a mobile phone